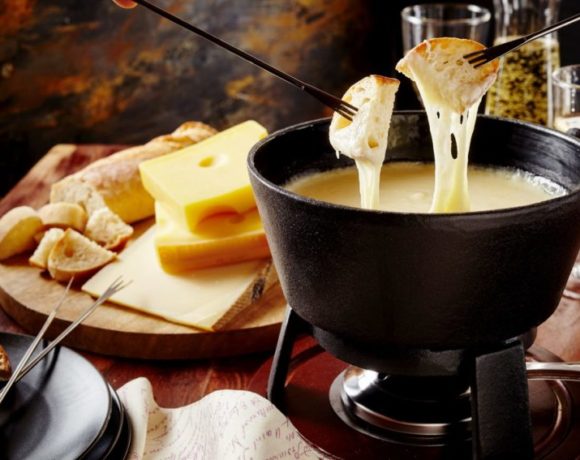 Ingredients:
1 Tbsp. dry mustard
2 Tbsp. corn starch
1 pkg. (200 g) Gouda cheese, cubed
1 pkg. (200 g) Swiss cheese, cubed
1 clove garlic, cut in half
1 cup Kraft 100% Parmesan Shredded Cheese
1-1/2 cups dry white wine
Preparation:
In a large bowl, mix corn starch and mustard. Add some cubed cheeses and toss to coat.
Rub the inside portion of fondue potion of the fondue pot with garlic. Bring into boil in medium heat. Slowly add the cheese cubes, stir constantly until the whole cheese is melted.
Add and cook the Parmesan. Stir for 2 to 3 minutes, until it is melted completely. Prevent the sauce from coming into boiling by reducing the heat if necessary. Serve hot!
Image courtesy: msmarket .coop / images are subject to copyright