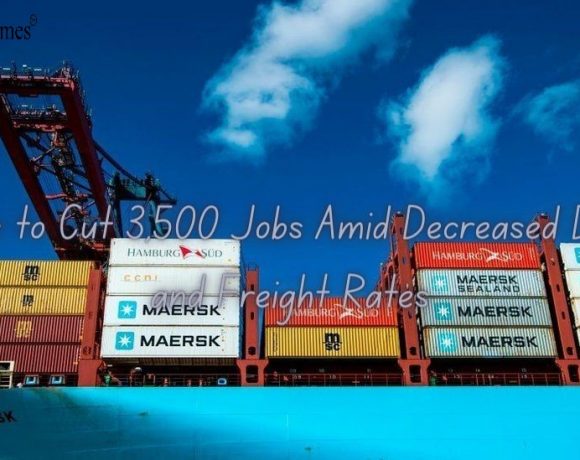 One of the world's largest shipping companies, AP Moller-Maersk, has announced plans to cut an additional 3,500 jobs, following a previous reduction of 6,500 positions earlier in the year. The decision comes as a response to diminished demand and reduced freight rates. Maersk experienced a significant decline in profits, plummeting by 92% during the latest quarter.
The company highlighted the deteriorating prices for sea freight as the primary factor necessitating further job cuts. While the initial period of the COVID-19 pandemic saw a surge in demand and shipping costs, the situation has since shifted. The resurgence of inflation and the impact of increased interest rates have dampened consumer spending, leading to decreased demand for shipping services.
Maersk's chief executive, Vincent Clerc, acknowledged the challenging circumstances, emphasizing the need for cost-saving measures in light of the current industry landscape. Despite the drastic staff reductions, the company aims to save approximately £600m next year.
The recent announcement will bring Maersk's global workforce below 100,000, with 2,500 of the job cuts expected to take place in the coming months, and the remainder in 2024. The company has refrained from disclosing the specific locations or job roles that will be affected.
The market response to Maersk's latest developments was negative, with shares in the group declining by 11.1% following the announcement. The company remains cautious about its revenue and profit expectations, anticipating that both figures will likely fall at the lower end of its estimations. Additionally, Maersk warned that global economic slowdown, financial risks, and geopolitical tensions, such as strained relations between China and the US, conflicts in Ukraine and the Middle East, could impede any anticipated improvements in the final quarter of this year and affect volumes in 2024.
Picture Courtesy: Google/images are subject to copyright