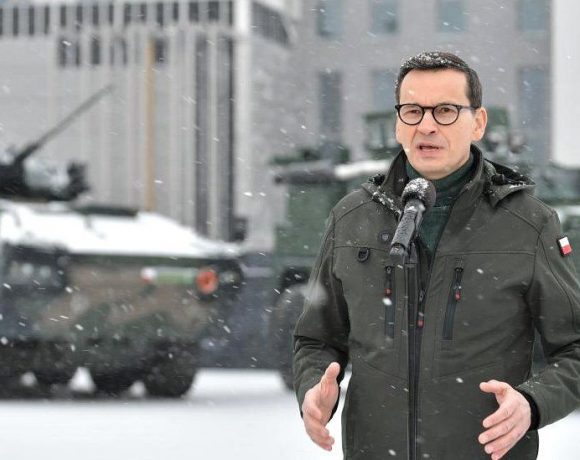 Poland has promised a significant increase in defence budget, citing the conflict in Ukraine as justification. It is the most recent nation in Europe to announce an increase in military spending due to the conflict.
Just under 2.5% of Poland's GDP is allocated to the military, but the prime minister intends to raise that percentage to 4% this year. Mateusz Morawiecki pleaded with Germany last week to permit the export of Leopard 2 battle tanks to Ukraine.
In addition, he noted that increasing defence spending to 4% "could mean that this will be the highest percentage… among all Nato countries." Poland, which shares a border with the Russian exclave of Kaliningrad, previously announced that it would purchase 116 US-made Abrams tanks, with the first deliveries scheduled to begin this spring.
Numerous Western nations have reviewed and, in many cases, increased their military spending as a result of Russia's invasion of Ukraine. Beginning in 2024, members of the Nato Western military alliance will spend at least 2% of their GDP, a measure of a nation's economic output, on defence. The alliance has long sought to achieve the percentage of 2%.
Recently, France announced plans for a significant expansion of its armed forces, partially in response to the conflict in Ukraine. France said the next seven-year budget will rise from €295 billion to €413 billion (£360 billion) from 2024 to 2030.
As part of their efforts to join NATO, Sweden and Finland have pledged significant increases in their military spending.
Germany committed an additional €100 billion of the budget to the military forces in the days following the invasion in February 2022.
Additionally, the UK committed to raising spending to 2.5% of GDP in June under former prime minister Boris Johnson.
Picture Courtesy: Google/images are subject to copyright