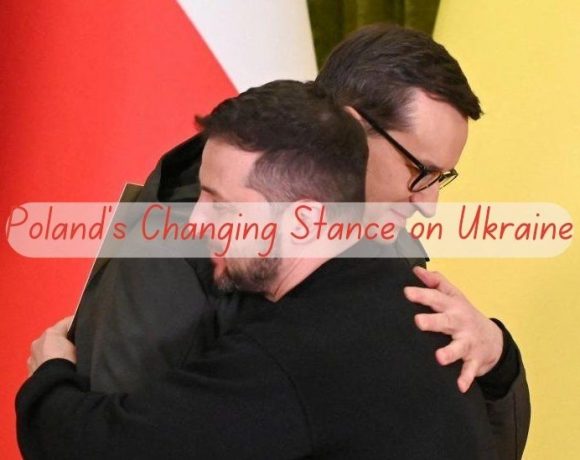 Since the outset of Russia's full-scale invasion, Poland has been a staunch supporter of Kyiv, providing military aid and making a passionate case for this support as crucial to Poland's own defense against Russian aggression. However, there has been a notable shift in the Polish government's stance on Ukraine.
Recently, a change in tone has emerged, raising questions about Poland's commitment to Kyiv. Some Polish officials have suggested that Ukraine should show more gratitude for Poland's support. Poland's prime minister even hinted at the possibility of ending weapons transfers to Ukraine, though others in his party tried to backtrack on that message.
Polish President Andrzej Duda made a particularly controversial statement, likening Ukraine to a drowning man who could potentially pull down his rescuers. Moscow seized upon these remarks with enthusiasm.
The downturn in relations between the two neighboring countries began over a dispute about grain imports that remains unresolved. Ukraine needs to export its harvest, and land routes are vital since Russia has been deliberately targeting ports on the Black Sea and the Danube River. However, Poland, in a bid to protect its own farmers, has restricted cheaper Ukrainian grain from entering its domestic market, only permitting it to transit to the rest of the European Union.
This shift in Poland's stance is not occurring in isolation, as "Ukraine fatigue" is looming over election campaigns in various countries. Poland's governing Law and Justice party (PiS), which is leading in the polls but faces tight margins, is positioning itself as the defender of Polish interests. PiS aims to attract conservative voters who may be sympathetic to the idea that Ukraine is not showing enough gratitude for Polish support.
Despite criticism from opposition politicians who label this shift as dangerous nationalism, Poland's changing tone reflects a broader trend. Ukraine is concerned about maintaining strong Western support as it faces Russian forces, making this shift in Poland's stance a cause for worry. However, Poland emphasizes that international aid will continue to reach Ukraine's frontlines through Rzeszow in the east, a critical transit hub for military supplies. Talks between Ukraine and Poland regarding the grain dispute are ongoing.
Picture Courtesy: Google/images are subject to copyright