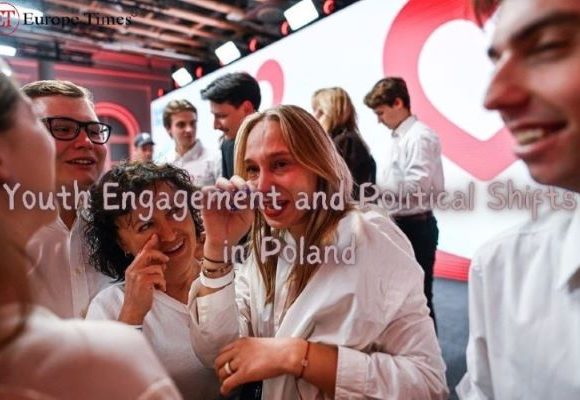 At 01:33 on Monday, Szymon Szumniak cast his vote at Wroclaw Polling Station No 148, having endured a six-hour queue in the freezing cold, long after the polls were due to close. The lengthy wait, a symbol of the immense engagement in Poland's parliamentary election, saw a record turnout of over 74%, resulting in the removal of the right-wing Law and Justice party (PiS) from power.
Szymon, an entertainment blogger, recounted the remarkable solidarity shown in the queue, with locals offering blankets, hot beverages, and even entertainment. Similarly heartening instances of community support unfolded, such as a local pizza company distributing free food and redirecting surplus funds to charity, prompting Szymon to stay determined and contribute to the democratic process.
The election witnessed a notable surge in the participation of young voters, with 68.8% of those under 29 turning out, surpassing the turnout of the over-60s, which is an unusual trend. The youth's support for change was evident in areas like Wroclaw, where the opposition Civic Coalition secured a significant victory over PiS.
Both major parties directed aggressive campaigns during the election, with the government propagating fears of chaos under Civic Coalition, and its leader, Donald Tusk, being labeled a European pawn. In contrast, Tusk emphasized the threat PiS posed to democracy, a message that resonated strongly with younger voters.
The high voter turnout, along with strategic voting efforts, emphasized the significance of this election in safeguarding democratic values and the country's relationship with the EU. Women's voices, particularly in response to restrictive abortion laws, were also pivotal, with campaigns urging them to exercise their rights at the ballot box.
With the potential government change, issues such as abortion laws are poised for reform, with promises of terminations on demand up to 12 weeks by the Civic Coalition and Left parties. The mandate from society for such changes underscores the need for the new administration to deliver on their promises.
Picture Courtesy: google/images are subject to copyright