UK sold Hong Kong to China, alleges emotionally disturbed pro-democratic activist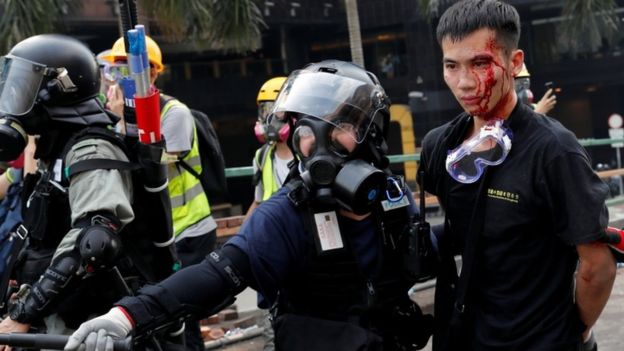 A Hong Kong pro-democratic activist, who has found himself emotionally disturbed due to the ongoing confrontation between the pro-democracy camp and the Hong Kong administration controlled by the mainland, has alleged, in a footage appeared in a leading International Media website, that the United Kingdom sold out his city to the Communist Country of China during the 1980s.

Until the year 1997, the city of Hong Kong was under the UK. In that year, it was handed over to China – but, with a condition that it would not threaten the lifestyle and values the people of the city inherited from their colonial master.

But, the present reality is different. Now, there are many in the city who shares the same opinion as that of the aforementioned activist.

It is the China's increased interference in the internal affairs of the city that has fuelled the formation of a strong anti-China sentiment in the minds of the youngsters of the city.

At present, China rules Hong Kong as per a one country two system policy. What the pro-democratic faction fears is the gradual transformation of this policy to a much-aggressive one country one system policy – which is capable enough to threaten the present lifestyle and values of the people of the city.

They consider some of the policies the pro-China Hong Kong administration have introduced in the recent past including the much opposed bill seeking the easy extradition of crime suspects from the city to the mainland as the predecessor of that possible transformation.

Photo Courtesy: Google/ images are subject to copyright