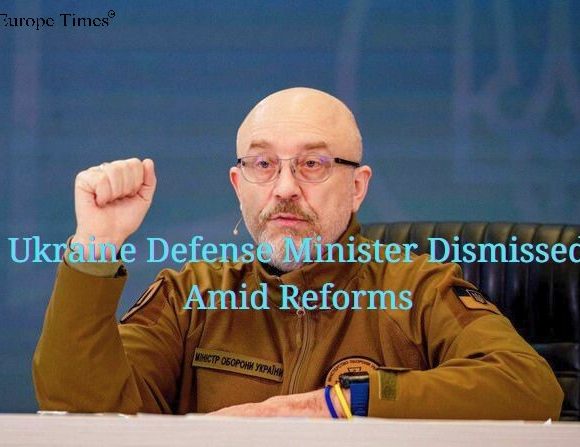 Ukraine's President Volodymyr Zelensky has announced the removal of Defense Minister Oleksii Reznikov from his position. Reznikov had been in charge of the defense ministry since before Russia's full-scale invasion in February 2022. President Zelensky cited the need for "new approaches" in the defense ministry and nominated Rustem Umerov, head of Ukraine's State Property Fund, as Reznikov's successor.
Reznikov, who had developed strong relationships with senior politicians in London, is rumored to become Ukraine's new ambassador to the United Kingdom. While he was internationally recognized for his role in lobbying for additional military equipment, his dismissal had been anticipated, with Reznikov himself exploring other positions within the Ukrainian government.
The cabinet reshuffle is not expected to bring significant changes to Ukraine's battlefield strategy, as General Valery Zaluzhny continues to oversee the campaign as the commander of Ukraine's armed forces. Reznikov's dismissal is part of a broader anti-corruption effort in President Zelensky's administration, as Ukraine aims to address corruption issues to join Western institutions like the EU.
Although Reznikov himself is not personally accused of corruption, the Ministry of Defense had faced scandals related to the procurement of goods and equipment for the army at inflated prices. Earlier this year, Reznikov's deputy resigned amidst such allegations.
In addition to the anti-corruption drive, Ukraine is engaged in a slow and bloody counter-offensive with advanced weapons received from Western allies. Ukrainian forces have reported breaking through key Russian defenses in the south of the country, while Russia has reported attempted drone attacks on its territory and launched an attack on the Izmail port, one of Ukraine's major grain-exporting ports on the Danube River.
Picture Courtesy: google/images are subject to copyright