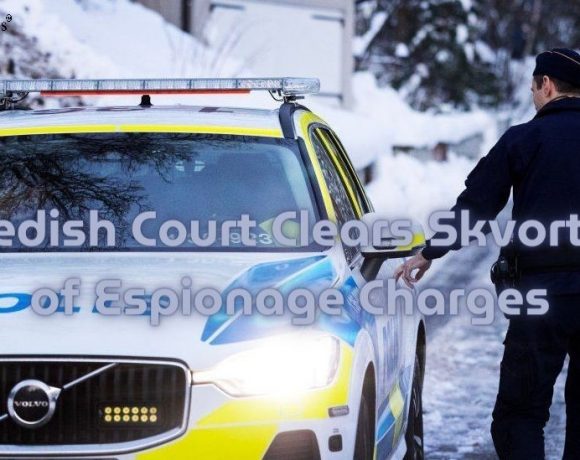 In Stockholm, a Russian-born Swedish man, Sergei Skvortsov, has been cleared by a court of charges relating to alleged unlawful intelligence activities against the US and Sweden. The 60-year-old, who operated import-export businesses, was accused of transmitting Western technology to Russia's military intelligence service over a nine-year period from 2013 to 2022. Throughout the trial, Skvortsov has maintained his innocence.
His defense lawyer, Ulrika Borg, expressed his relief at the verdict, although prosecutors still have three weeks to appeal. The prosecution, led by Henrik Olin, contended that Skvortsov functioned as a "procurement agent," facilitating the supply of electronics to Russia's military and its GRU military intelligence service. Olin sought a five-year prison term for Skvortsov, characterizing him as a serious threat to US and Swedish security.
Skvortsov and his wife were arrested in a dramatic dawn raid conducted by special forces in November 2022. However, his wife was subsequently released without charge. The trial largely took place behind closed doors, and testimony was provided by an FBI official.
Although the judge acknowledged that Skvortsov had engaged in many of the activities outlined by the prosecution, he emphasized that there was no evidence to suggest that Skvortsov's actions were intended for espionage purposes. Consequently, the court ruled in favor of Skvortsov's acquittal.
The case occurred amidst a backdrop of heightened tensions in Sweden concerning espionage, with the country applying for membership in NATO in response to Russia's actions in Ukraine. In a separate incident, a couple in their mid-50s was arrested on suspicion of handling classified information, with the wife having a background in intelligence work for Sweden's military. Her husband, a former high-ranking military officer, has denied the allegations.
Picture Courtesy: Google/images are subject to copyright