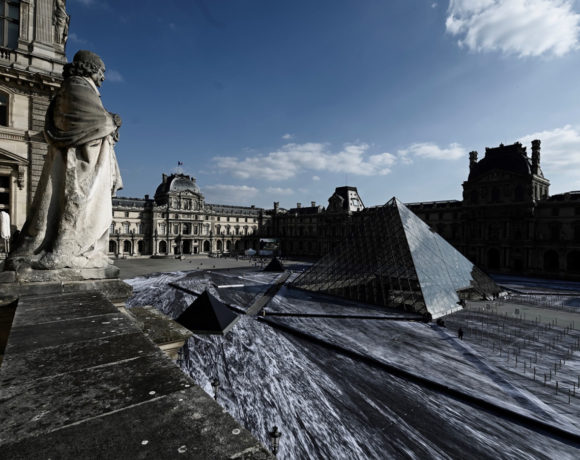 As a part of the 30th anniversary of the Louvre's glass pyramid, A huge paper collage had been created by French artist JR in the Paris art gallery's courtyard on Friday. This artwork had been created with 400 volunteers, with 2,000 sheets of paper.
But on Saturday, the artwork was torned by the visitors walking over it. JR said of his 17,000 sq m (183,000 sq ft) work, "Once pasted, the art piece lives on its own".
This was really a "disappointing experience" for the Louvre pyramid's 30th anniversary, says some art lovers to the media.
JR is not a new artist to the Paris' famous art institution. He had given the pyramid a very different treatment, three years ago, covering it in a giant trompe-l'oeil that made it seem like it had disappeared.
Image courtesy: thejakartapost. com / images are subject to copyright