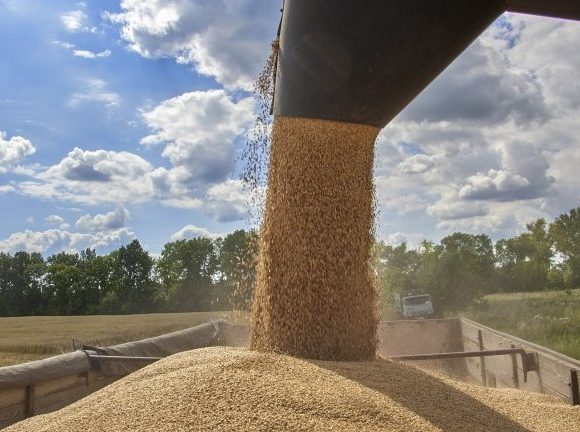 Poland and Hungary have implemented bans on Ukrainian grain imports to safeguard their domestic farming industries against low-priced imports. However, the European Commission has rejected these bans, stating that trade policy is not within the jurisdiction of individual member states. The ban covers various agricultural products including grains, dairy products, sugar, fruits, vegetables, and meats and will remain effective until the end of June.
The European Commission has not yet disclosed any actions it would take against Poland and Hungary for their bans on Ukrainian grain imports. The spokesperson emphasized the importance of aligning all decisions within the EU during challenging times.
Due to the disruption of export routes caused by Russia's invasion last year, significant amounts of Ukrainian grain ended up in central Europe. A UN and Turkey-brokered deal with Russia allows Ukraine to continue exporting by sea, but it accuses Russia of causing delays with excessive inspections. Local farmers in Poland and Hungary complained of being undercut by cheaper Ukrainian grain flooding their markets, leading to the ban announced on Saturday. On Sunday, the Polish Economic Development and Technology Minister clarified that the ban would apply to goods in transit as well as those remaining in Poland.
The Polish Economic Development and Technology Minister, Waldemar Buda, has urged for negotiations with Ukraine to establish a system that guarantees exports pass through Poland and do not flood the local market. Ukraine claims that this action is in violation of bilateral trade agreements.
The country's Agriculture Ministry stated that it has always been supportive of Poland's agricultural sector and has responded quickly to various difficulties. The Ministry added that unilateral and extreme measures would not expedite a positive outcome. Ministers from both countries are scheduled to meet on Monday in Poland to discuss the matter.
Picture Courtesy: Google/images are subject to copyright