Pamper your taste buds with the Yummy Banana Split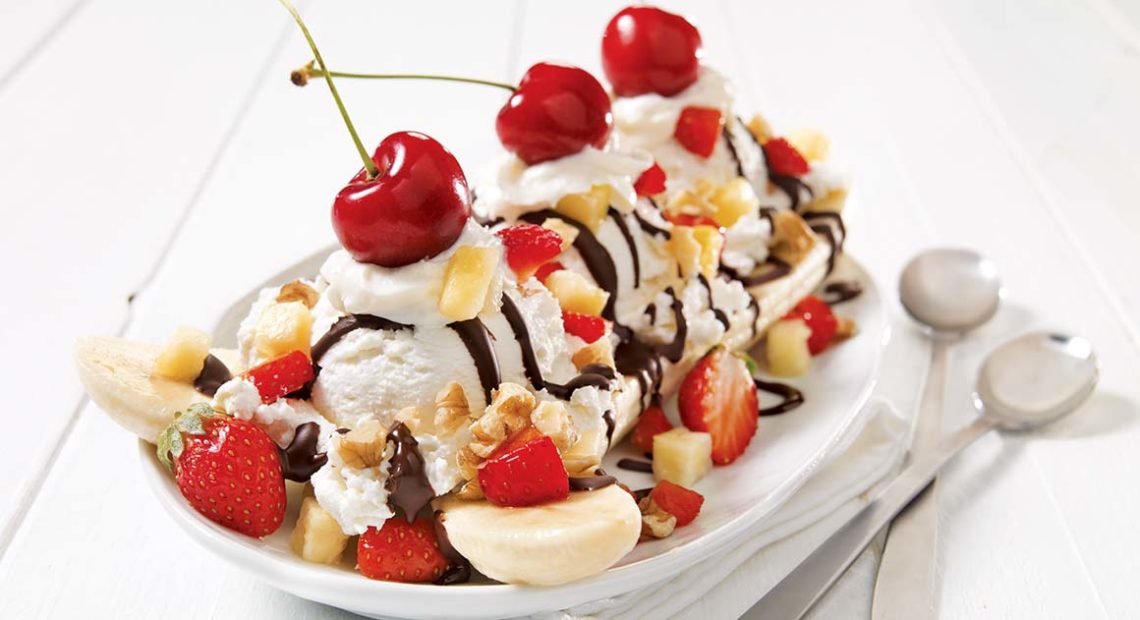 Ingredients:
Sliced strawberries: 3 tbsp
Sliced fresh pineapple: 3 tbsp
Vanilla ice cream: 3 scoops
1 banana, sliced in half lengthwise
Whipped cream: 1/4 cup
Chocolate syrup: 3 tbsp
Shaved chocolate: 1 tbsp
Crushed walnuts: 1 tbsp
Fresh Cherries: 3 nos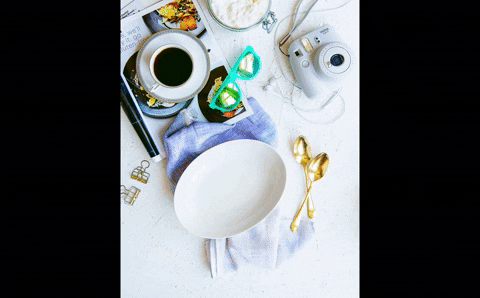 Preparation:
In a small bowl, combine pineapple and strawberries and set it aside. Place the ice cream scoops in a long, narrow bowl. Place the banana halves on either side. Top the ice cream scoops with the previously prepared fruit mixture. Drizzle with chocolate syrup.
Add whipped cream to each scoop and on the bananas. Sprinkle with shaved chocolate and walnuts. Top each scoop of ice cream with a cherry. Decorate with mint sprigs, and serve chill.
Image courtesy: iga .net, giphy / images are subject to copyright