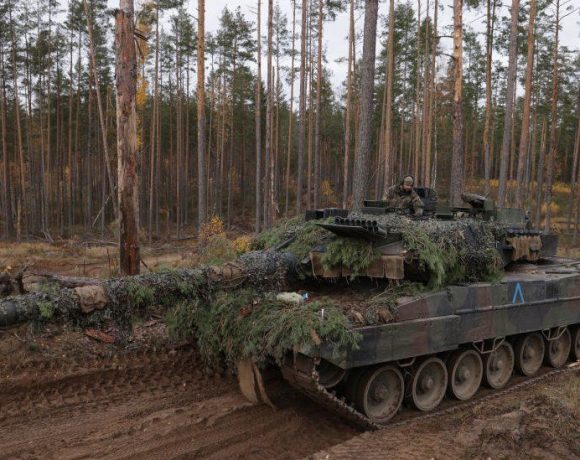 According to Anna Baerbock, the foreign minister of Germany, if Poland decided to send Leopard 2 tanks to Ukraine, she "would not stand in their way." Ukraine has requested German-made tanks from the West, claiming that doing so will help them beat Russia.
However, Germany has not yet sent the armoured vehicles, and other nations are unable to send their own due to its export regulations. On Sunday, Ms. Baerbock stated that Poland had not yet requested authorization for exports.
She said on Sunday to France's LCI TV, "For the time being, the question has not been raised, but if we were asked, we would not stand in the way. Mateusz Morawiecki, the prime minister of Poland, announced on Monday that Berlin would be asked for permission. But he said Poland would send the tanks to Ukraine, even if it was not granted.
"Even if, ultimately we did not get this consent, within the framework of a small coalition….we will still hand over our tanks, together with others, to Ukraine," Mr Morawiecki said.
A representative for the German government stated that no requests to authorise the delivery of the Leopard 2 tanks on Monday had yet been received. Mr. Morawiecki declared last week that his nation was prepared to send 14 Leopard 2 tanks to Kiev.
Marcin Przydacz, the foreign policy adviser to the Polish president, stated on Monday that while he welcomed Ms. Baerbock's remarks, he would prefer to hear Chancellor Olaf Scholz reaffirm Germany's position. Warsaw, however, ultimately desires that Berlin and NATO partners also send their own Leopard tanks, as government officials acknowledge that 14 tanks will only make a minor effect on Ukraine's ability to fight.
The Russian T-90 tanks that are being utilised in the invasion were targeted for competition by the Leopard 2 tanks. There are believed to be more than 2,000 of them worldwide and Ukraine President Volodymyr Zelensky said about 300 of them would help ensure a Russian defeat.
Picture Courtesy: Google/images are subject to copyright