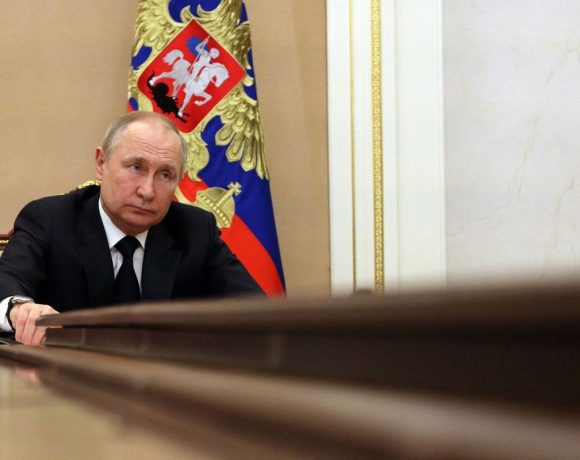 Vladimir Putin asserts that both countries are "sharing a sorrow" and that Russia is not to blame for the conflict in Ukraine. The Russian president stated that he still views Ukraine as a "brotherly nation" in a televised talk with senior military leaders.
He asserted that rather than being the outcome of Russian policy, the conflict was "the product of the policy of third countries." Outside of Russia, the theory—which contends that Western expansion is the reason—has consistently been refuted. President Putin asserted that the West had "brainwashed," beginning with Ukraine, the post-Soviet republics.
He said: "For years, we tried to build good-neighbourly relations with Ukraine, offering loans and cheap energy, but it did not work.
"There's nothing to accuse us of. We've always seen Ukrainians as a brotherly people and I still think so.
"What's happening now is a tragedy, but it's not our fault."
President Putin's persistent worries appear to be related to Nato's expansion since the Soviet Union's fall in 1991.
Although the Kremlin has long contended that NATO's admission of former Soviet allies as members endangers the alliance's security, Nato's primary purpose was to thwart Russian expansion following World War Two.
Following the fall of pro-Kremlin Ukrainian President Viktor Yanukovych in 2014 as a result of months of public unrest, tensions between the Kremlin and the West grew.
Military personnel vowed to continue the alleged "special military operation" through 2023 during the speech. The amount of money Russia was willing to spend was unbounded, President Putin added.
Sergei Shoigu, Russia's minister of defence, suggested raising the minimum age requirement for conscription.
Picture Courtesy: Google/images are subject to copyright