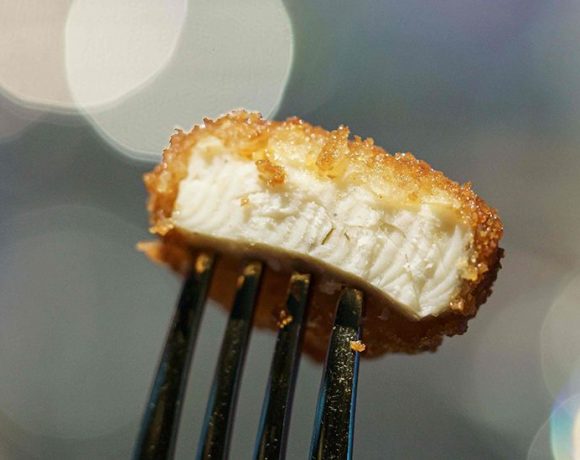 A plan that would outlaw laboratory-produced beef and other synthetic foods has the support of Italy's right-wing government, underlining the country's culinary tradition and commitment to public health.
A violation of the ban might result in fines of up to €60,000 (£53,000) if the plans are approved.
The minister of agriculture and food sovereignty under a new name, Francesco Lollobrigida, spoke on the value of Italian cuisine. The measure was applauded by the farmers' group.
But, it was a setback for certain animal welfare organisations, who had promoted lab-produced meat as a solution to problems like preserving food safety and the environment from carbon emissions.
Prime Minister Giorgia Meloni is one of the 500,000 signatories to a petition that Coldiretti and other agriculture advocacy groups have gathered in recent months to safeguard "natural food vs. synthetic food."
She addressed a "flash mob" assembled by Coldiretti outside her office in Rome, saying, "We could only rejoice with our farmers a legislation that puts our farmers in the vanguard, not just on the topic of safeguarding quality… but also in defending consumers."
The proposed bill came hard on the heels of a series of government decrees banning the use of flour derived from insects such as crickets and locusts in pizza or pasta.
Both initiatives were initiated by ministers who cited Italy's renowned Mediterranean diet as their inspiration.
"Laboratory products can not guarantee quality, well-being, or the safeguarding of the Italian food and wine culture and tradition, to which part of our tradition is related," said Mr. Lollobrigida, a member of the far-right Brothers of Italy party.
The measures, which were adopted by the ministers on Tuesday, aim to outlaw lab-produced fish and synthetic milk as well as other synthetic meals made from animal cells without harming the animal.
After "careful review," the US Food and Drug Administration (FDA) last November approved cell-cultured chicken for human consumption. Singapore's regulatory body approved the use of lab-grown chicken meat in nuggets in 2020.
Although the European Union has not yet approved any cell-based agriculture practises, such as cultured meat, the European Food Safety Authority (EFSA) has stated that such practises "could be considered as a promising and innovative solution… for healthy and environmentally friendly food systems."
Commentators noted that due to the free flow of goods and services, Italy would not be able to object to the sale of synthetic beef made within the EU once it receives EU clearance.
Picture Courtesy: Google/images are subject to copyright