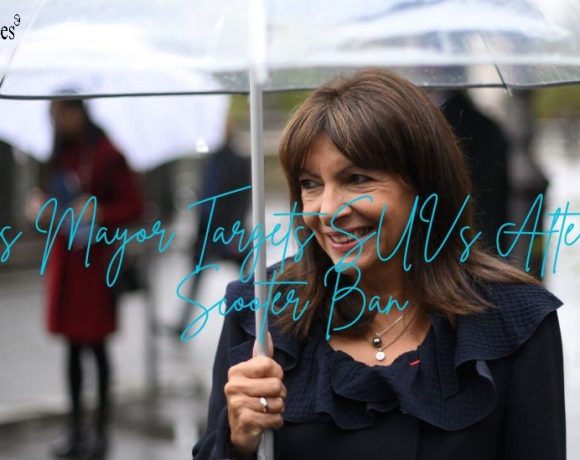 Paris Mayor Anne Hidalgo, fresh from her success in banning rental electric scooters, is now targeting SUVs. She plans to hold a city referendum in February to decide on increasing parking fees for SUVs, similar to the e-scooter referendum where she achieved an easy victory. Hidalgo assures that Paris residents won't be affected, as SUV ownership within the city is relatively low. The main impact would be on suburbanites who drive SUVs into Paris for work or leisure, and they won't be part of the voting process.
Critics suspect that Hidalgo's focus on SUVs is a diversion from controversy surrounding her own overseas trip to New Caledonia and French Polynesia. During this two-week visit in October, she extended her stay to visit her daughter, raising eyebrows. Opposition council members criticize the timing, especially during the aftermath of the October attacks in Israel, when concerns about the Middle East conflict were high in Paris. Hidalgo's office denies any wrongdoing, stating that extending official visits for personal reasons is a common practice, and she covered the costs for the personal portion of her trip.
Officially, Hidalgo's visit included paying respects at a cemetery in New Caledonia and holding meetings in French Polynesia, where protests disrupted plans to view the Olympic site at Teahupo'o. Right-wing members of the Paris Assembly criticize the trip's appropriateness, citing the €60,000 cost. They argue that it was unnecessary for Hidalgo to visit the Olympic site, as key officials involved in organizing the Games had already been there. Critics also highlight the environmental impact of Hidalgo's long-haul flight, contrasting it with her emphasis on environmental concerns related to local transportation in Paris.
Picture Courtesy: Google/images are subject to copyright