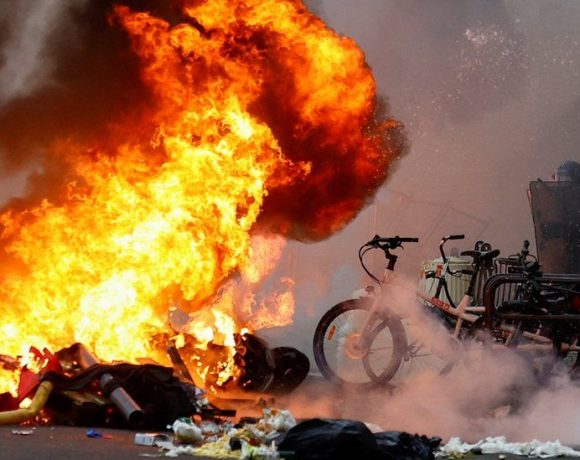 As a result of Friday's horrific attack on the city's Kurdish community, violence has erupted in central Paris. In addition to throwing objects at police, protesters tipped over automobiles and lit some on fire. Tear gas was used in response by the police.
The attack on Friday, which happened at a restaurant and a centre for Kurdish culture, claimed the lives of three individuals. According to a police source who spoke to AFP, the 69-year-old white male suspect claimed later that he was a bigot who detested foreigners.
The same news organisation was informed that the man used a "much-used" pistol to carry out his attack and was discovered with "two or three" loaded magazines and a box containing at least 25 ammunition. Shortly after the shootings, unrest erupted. Video captured individuals setting fires in the middle of the road and breaking car windows.
As demonstrators attempted to breach a security perimeter, police fired tear gas.
After hundreds of Kurds quietly gathered in the Place de la République to honour the three victims, Saturday's new violence broke out.
The retired train driver is still being questioned by the police. He is currently facing an additional charge of acting with a racist motive in addition to being detained on suspicion of murder and an attempted murder.
He has a history of weapons offences, and it has come to light that the assault occurred just days after his recent release on bail.
He was accused with racist violence last year after a sword attack in another migrant camp in the French capital.
Witnesses of Friday's shootings in the city's 10th district said the attacker – tall, white and elderly – shot dead two men and a woman.
Picture Courtesy: Google/images are subject to copyright