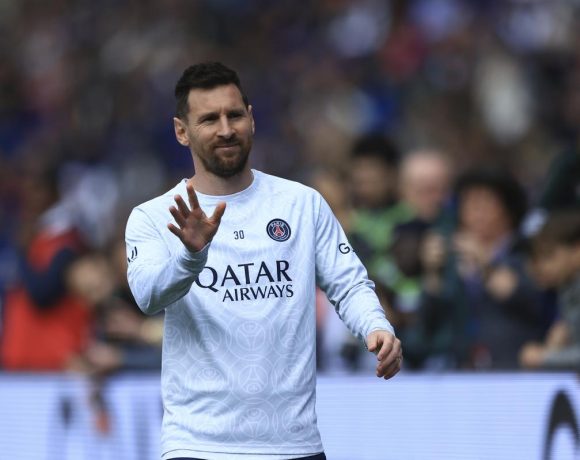 Lionel Messi, the captain of Paris St-Germain, has been suspended for two weeks by the club for travelling to Saudi Arabia without their permission. This came after the team's recent loss to Lorient, in which Messi played the entire game. Messi had requested permission to travel for commercial purposes, but the club denied the request. Messi claims that he had initially been granted permission to travel, but that it was later rescinded due to a change in the club's training schedule. During the two-week suspension, Messi will not be allowed to participate in any training or games with PSG.
In addition to being suspended by PSG for two weeks, Lionel Messi has also been fined by the club. Messi has been serving as a tourism ambassador for Saudi Arabia, which is believed to be the reason for his unauthorized trip to the country. His contract with PSG is set to expire this summer.
Reports from March suggest that Barcelona has been in contact with Messi about the possibility of returning to the Nou Camp. Messi has played 71 games for PSG, scoring 31 goals and contributing 34 assists. He helped the team win the Ligue 1 title last season. Due to his suspension, Messi will miss PSG's upcoming matches against Troyes and Ajaccio. PSG is currently leading the league by five points with five games left to play, and is aiming to win their ninth league title in 11 seasons.
Lionel Messi has made a decision that indicates the end of his time with Paris St-Germain. While the team has three games left to play after his suspension, PSG's future plans do not involve Messi, who less than five months ago won the World Cup.
PSG sees their actions as standard employee punishment for someone who left for work during work hours and outside of the approved location. However, this move is also a statement about the team's future direction, which they plan to center around younger players, as well as their strict approach to discipline. PSG fans no longer want Messi, and it is highly unlikely that his contract will be renewed.
Picture Courtesy: Google/images are subject to copyright