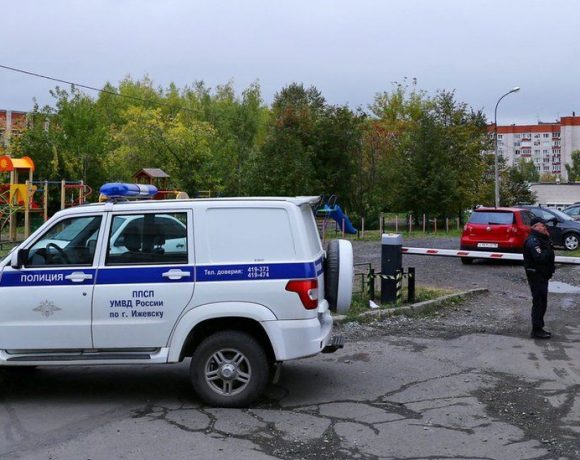 At least 15 people have been killed and 24 injured when a shooter opened fire at a school in central Russia, according to Russian authorities. 11 students from the school with roughly 1,000 students in Izhevsk are among the victims. The shooter was a former student of the institution and committed suicide there.
Online videos appear to show chaos inside the structure where the incident occurred, with kids and people running through hallways. In other video, kids can be seen hiding beneath desks and there is blood on the floor of the classroom and a bullet hole in the window. According to Russia's investigating committee, two security officers and two teachers were among the four adults and eleven youngsters who died. All but two of the 24 injured individuals were children.
The school building in central Izhevsk, a metropolis of around 650,000 people, has been cleared of staff and students. According to reports, the attacker, Artem Kazantsev, was carrying two firearms.
In a video that was uploaded online by state investigators, the gunman's lifeless body is shown lying on the ground while donning a balaclava and a T-shirt bearing a Nazi insignia. Investigators are looking into his home.
The region's chief has declared a time of mourning that will extend until September 29. According to his spokesperson, Russian President Vladimir Putin is "truly mourning" the victims and has condemned the massacre as a "inhuman terrorist crime."
Picture Courtesy: Google/images are subject to copyright