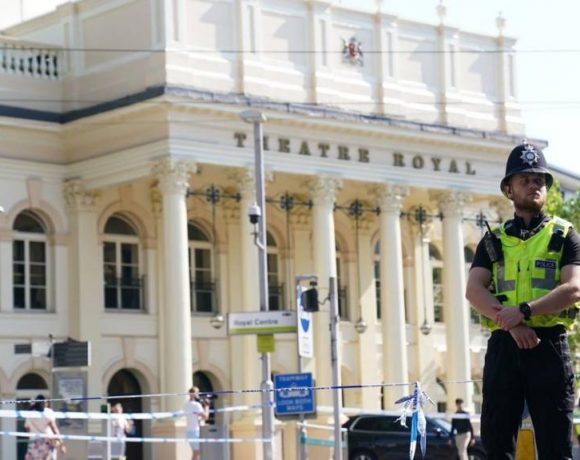 According to police, a suspect has been apprehended for murder after at least three persons were discovered dead in Nottingham.
Officers said in a statement on Tuesday that a 31-year-old man was detained in the city on suspicion of murder after a van attempted to run over three others.
Initially, two persons were discovered dead in the city core. Police were summoned to another incident near where a van attempted to run over three persons shortly after 4 a.m. local time (03:00 GMT). They are receiving medical attention in a hospital.
Another man was discovered dead in a different road close outside the city core.
"This is a horrific and tragic incident that has taken three lives," Chief Constable Kate Meynell said in a statement.
"We believe these three incidents are connected, and we have a suspect in custody." "This investigation is still in its early stages, and a team of detectives is working to determine exactly what happened," she continued.
"At this time, a number of roads in the city will remain closed as this investigation progresses," she added.
According to Al Jazeera's Nadim Baba, reporting from London, the local tram network has ceased all operations, however other modes of transportation remain operational.
"The police have not given us any more details about any motives of the suspect," he added.
"Awful news for our city to wake up to today," Nottingham politician Alex Norris tweeted. "Our community's thoughts and prayers are with all those who have been affected."
Picture Courtesy: Google/images are subject to copyright