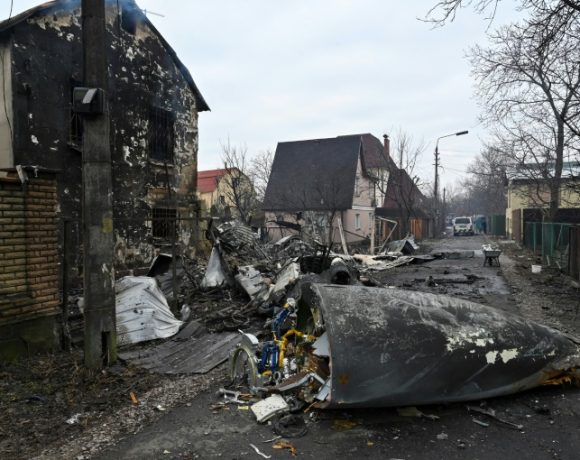 Russian assaults on Ukraine's capital, Kyiv, have been met with fierce resistance, with the Ukrainian military claiming to have repulsed several attacks. In a Facebook post early 26th February, the military stated that an army unit was able to repel Russian forces near its base on a major city street.
President Zelensky had previously warned that Russia would attempt to "storm" Kyiv. The city government confirmed that there was fighting on the streets and urged residents to remain at home. According to Interfax-Ukraine, the government issued a statement urging people to stay in shelters and away from windows if they were at home. However, Oleksiy Danilov, Secretary of the National Security and Defence Council, told Ukrainian news site Lb.ua that the army was "in control" of the situation.
Late last night, the sound of artillery fire could be heard in the distance, indicating that Russian forces were attempting to weaken the city's defences. However, the attack on Kyiv, which President Zelensky predicted last night, does not appear to have occurred. As the sun rises this morning, the city appears mostly silent, with few sounds to indicate the fierce battles that have been going on in more than one direction.
Pic Courtesy: google/ images are subject to copyright