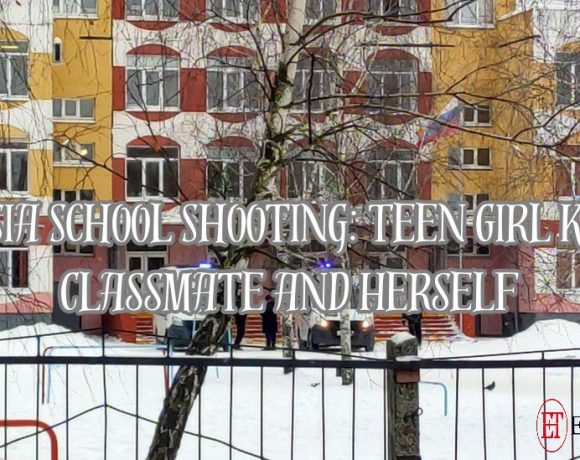 A tragic incident unfolded in the city of Bryansk, western Russia, where a teenage girl fatally shot a fellow student before turning the gun on herself at Gymnasium No 5 on Thursday morning. Five individuals, including one seriously injured, were harmed in the shooting. The firearm used was reportedly registered under the girl's father's name, according to a parliamentarian.
Authorities were alerted to the situation around 09:15 local time, and one victim was undergoing surgery, as stated by Russia's deputy health minister, Alexey Kuznetsov. The police suspect that the 14-year-old girl may have been involved in a conflict with classmates.
Local authorities are providing psychological support to students, teachers, and parents affected by the incident. Alexander Khinshtein, a member of the Russian Duma, revealed on Telegram that the girl's belongings, including a box of bullets, were discovered during a school search. He emphasized the "neglectful attitude" towards the secure storage of the firearm as a contributing factor to the tragedy.
Strict gun laws in Russia require firearms to be stored in a special safe, accessible only by the legal owner, and subject to regular police inspections. Students reportedly barricaded themselves in a classroom upon hearing gunshots.
The governor of the Bryansk region, Alexander Bogomaz, described the shooting as a "terrible tragedy." While school shootings have occurred in Russia in recent years, this incident is noteworthy as it involves a female shooter. In 2021, a 19-year-old carried out a shooting in Kazan, resulting in the deaths of seven children and two adults, and the following year, 18 people were killed in a school shooting in Udmurtia.
Picture Courtesy: Google/images are subject to copyright