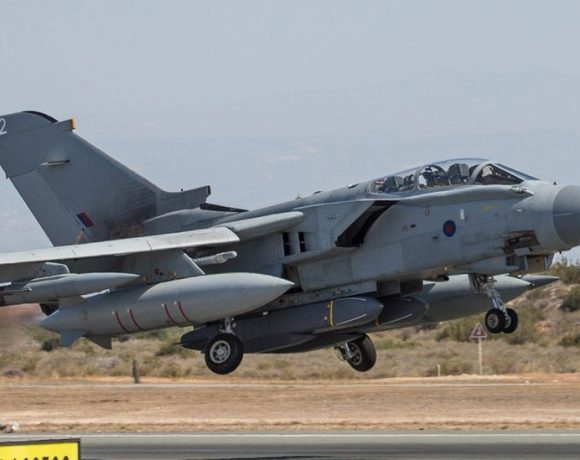 The UK has confirmed its decision to supply Ukraine with long-range Storm Shadow cruise missiles, which were requested by Ukraine in its fight against Russian forces. The Storm Shadow missile, with a range of over 250km (155 miles), offers a significant advantage compared to the US-supplied Himars missiles, which have a range of approximately 80km (50 miles). The UK Defense Secretary, Ben Wallace, stated that these missiles would provide Ukraine with the best chance of defending itself, as they can be launched from aircraft, allowing Ukrainian pilots to operate at a safer distance from the frontlines.
The Storm Shadow missile operates by dropping to a low altitude to avoid detection by enemy radar and then uses an infrared seeker to lock onto its target. The announcement of this decision was made by Mr. Wallace in the House of Commons, following repeated requests from Ukraine for more support from Western nations. The UK's decision to provide these missiles was prompted by Russia's targeting of civilian infrastructure in Ukraine, and the move aims to enable Ukraine to push back Russian forces from its sovereign territory.
Mr. Wallace emphasized that the donation of these missile systems was a response to Russia's aggression and would not have been necessary if Russia had not invaded Ukraine. However, he acknowledged that the range of the Storm Shadow missiles provided by the UK is not comparable to Russia's own missile systems, some of which have much greater reach. Earlier, Ukraine's Defense Minister, Oleksii Reznikov, assured that longer-range missiles would not be used to attack targets within Russia itself and offered guarantees that the weapons would not be involved in attacks on Russian territory.
The Kremlin responded to the UK's decision by stating that it would take an appropriate military response if Ukrainian forces used the British-supplied Storm Shadow weapons. The Storm Shadow missile has previously been used by the British and French air forces in various conflicts, including the Gulf, Iraq, and Libya. It should be noted that while the British-supplied missiles can only be fired from aircraft, the French missiles can be launched from ships and submarines.
Picture Courtesy: google/images are subject to copyright