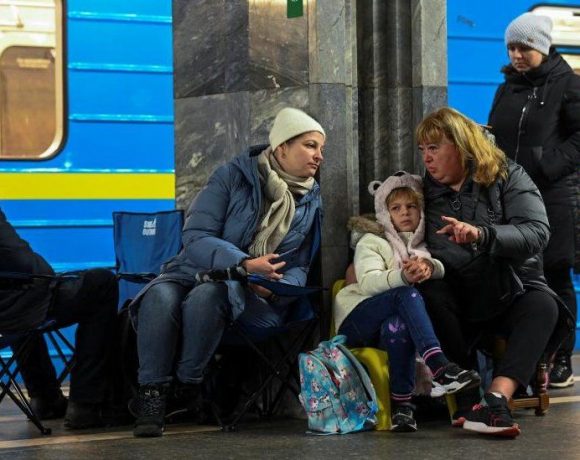 A day after the US and Germany promised to provide tanks to support Kyiv in its fight against the invasion, Russia unleashed a barrage of missiles at Ukraine on Thursday.
According to the state's emergency agency, 35 structures were hit across multiple locations, resulting in 11 fatalities and 11 injuries. It was noted that the Kyiv region had sustained the worst damage to residential buildings.
Additionally, two energy facilities in the Odesa region were struck, according to officials. Following the UK's promise to send Challenger 2 battle tanks, the barrage occurred as Russia claimed it perceived the new military support as "direct" Western involvement in the conflict.
According to the commander of the Ukrainian army, Moscow launched 55 air and sea-based missiles in what was a protracted and extensive attack.
Following weeks of international pressure, German Chancellor Olaf Scholz committed to give Ukraine 14 Leopard 2 tanks the day before. They are frequently regarded as some of the best battle tanks on the market.
It's anticipated that the heavy weapons will show up in late March or early April. Following this announcement, President Joe Biden overturned long-standing Pentagon claims that the US would not send 31 M1 Abrams battle tanks to the Ukrainian battlefield.
Volodymyr Zelensky, the president of Ukraine, welcomed the action but urged for the tanks to arrive quickly. He also urged the West to send fighter jets and long-range missiles.
But for tanks to be "game-changer", 300 to 400 of them would be needed, an adviser to Ukraine's defence minister told BBC Radio 4's Today programme.
Picture Courtesy: Google/images are subject to copyright