Ed Sheeran releases tribute to friend Jamal Edwards on SBTV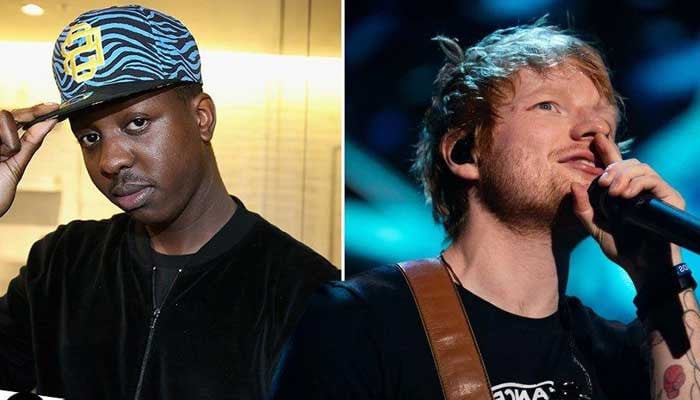 Nearly a year after Jamal Edwards' passing, Ed Sheeran released a song called F64 in his honour. It was made available on Edwards' music service SBTV, where Sheeran first found success more than a decade ago.
The video for the song was shot at Chelsea FC's Stamford Bridge stadium because Edwards had been a lifetime supporter of the team. Brenda Edwards, the mother of the DJ and businesswoman, has also been advocating for greater CPR training in order to bring attention to her son's passing.
In February 2022, Jamal Edwards, age 31, passed away from a heart arrhythmia after using recreational drugs.
Brenda Edwards said she was proud to continue on her son's legacy and that he always helped people when speaking on BBC Radio 5Live on Thursday.
"It's spurred me on to continue to do the same that he used to do – he had such a big heart and he was so giving to so many.
"I was honoured to have the time with Jamal, he inspired me on a daily basis and his legacy continues to inspire me and so many people," she said.
On his YouTube music station SBTV, Jamal Edwards is credited for helping to start the careers of Dave, Jessie J, and Sheeran.
He offered guidance and funding for the creation of music and videos for up-and-coming musicians.
Early in Sheeran's career, Edwards supported his music, and in 2010, he uploaded a performance video to YouTube.
Stuart Camp, who is now his manager, noticed it and gave him a record deal with Atlantic.
Sheeran raps about spending more than a week with Brenda Edwards after Jamal died in his freestyle song, which has a language advisory.
With Jamal's name written out on stadium seats visible in the background, the 31-year-old Grammy Award winner is illuminated in the stadium by a circle of candles.
Picture Courtesy: Google/images are subject to copyright