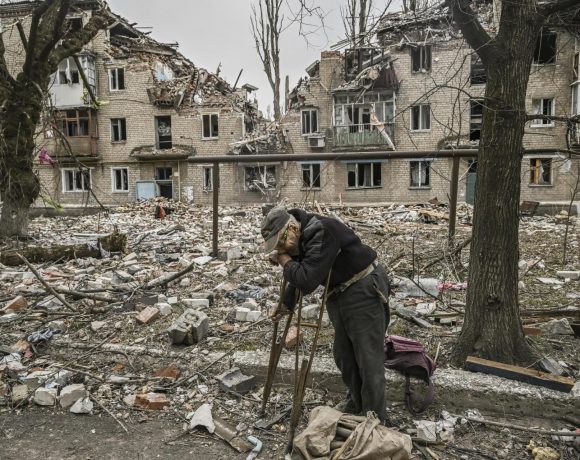 The foreign ministers of the European Union decided on a two billion euro plan on Monday to raid their own stockpiles and buy Ukraine the critical artillery ammunition it needs.
At a meeting in Brussels, the ministers supported a multifaceted plan that will be approved by EU leaders at a summit this week and intends to supply Ukraine with one million shells over the course of the following year while also restocking EU inventories. As Russia's year-long invasion has devolved into a gruelling attrition war, Kiev has complained that its forces are being forced to limit weapons.
In order to help its soldiers fend off Moscow's assault and enable them to launch new counteroffensives later in the year, Ukraine has informed the EU that it needs 350,000 shells every month.
Catherine Colonna, France's foreign minister, stated, "We have to help Ukraine more, quicker, and now."
The first component of the proposal pledges an additional one billion euros ($1.06 billion) in shared spending in an effort to persuade EU member states to use their already limited stockpiles of readily deployable ammunition.
In the second phase, the EU would spend an additional one billion euros to purchase 155 mm shells for Ukraine as part of a large joint procurement effort designed to encourage EU defence companies to increase output.
A significant new step for the EU, which has seen ongoing efforts to cooperate more cooperatively on defence advanced by Russia's war, is purchasing weapons on this scale collectively.
The EU's defence agency or the member states should negotiate the orders, and countries have been arguing over whether they should exclusively purchase from European suppliers.
According to diplomats, the plan aims to sign the joint contracts by the beginning of September and send the first billion euros' worth of shells to Ukraine by the end of May.
Picture Courtesy: Google/images are subject to copyright