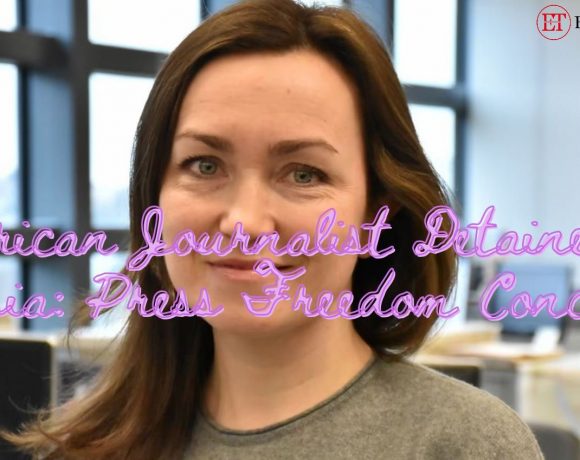 Alsu Kurmasheva, an American journalist working for Radio Free Europe/Radio Liberty in Prague, was detained after a visit to her family in Kazan, Russia. She was first detained on June 2 and then again recently, charged with failing to register as a foreign agent, which could lead to a five-year jail term.
The arrest of Alsu Kurmasheva comes after the detention of another American journalist, Evan Gershkovich, who was charged with espionage earlier in the year. Gershkovich's employer and the US government refute the charges, suggesting that he is being held for potential exchange purposes.
Kurmasheva, who holds both US and Russian citizenship, is known for her work focusing on ethnic minority issues in central Russia. She was charged with collecting information on behalf of foreign governments under a law that is criticized for its broad interpretation, potentially encompassing even basic information about military personnel.
This incident adds to a series of events where Russian authorities have been accused of using repressive laws to target journalists and stifle independent reporting. Notably, several journalists and Kremlin critics have been labeled "foreign agents," and some, including Nobel Peace Prize-winner Dmitry Muratov, have faced such accusations. Additionally, cases like that of Ivan Safronov, who was sentenced to 22 years on treason charges, and Dmitry Ivanov, sentenced to eight and a half years for sharing information about the Russian army, have raised concerns about the state of press freedom in the country.
Picture Courtesy: google/images are subject to copyright