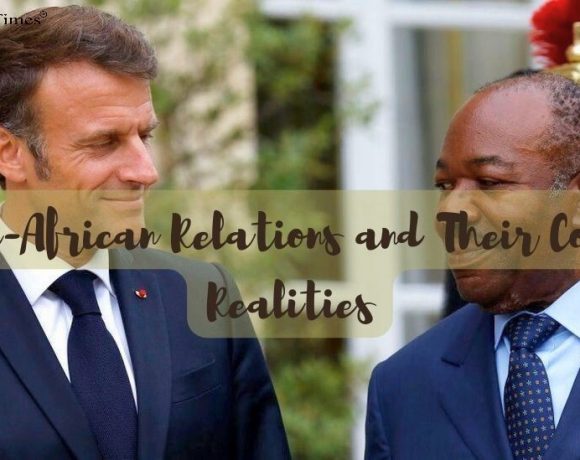 The situation where problems appear to worsen when they should be improving can be understood in the context of French-African relations, particularly under President Emmanuel Macron. While there was a historical period during the Cold War when France used covert actions and military force in its African policies, it officially declared an end to such practices over the past 25 years. The new approach emphasizes values like "democratization," "empowerment," "cooperation," and engaging with younger generations.
However, some argue that despite the official shift, there may still be covert influences and incentives exchanged between France and its former colonies. Nevertheless, it's an exaggeration to claim that French influence remains as strong as it once was. For example, Gabon, often seen as emblematic of corrupt post-colonialism, took steps to distance itself from France, even joining the Commonwealth.
Furthermore, the Bongo family's wealth, hidden in Paris, came to light due to French anti-corruption judges, demonstrating that French politicians no longer shielded them. Similarly, if France still had significant influence over Cameroon, why did its leader, Paul Biya, attend the Russia-Africa summit alongside Vladimir Putin?
In reality, France's influence in Africa has diminished as African nations globalize and diversify their international partnerships, engaging with countries like Turkey, Russia, Israel, Germany, and the United States. France's rivals have gained contracts while France was previously involved in controversial activities.
So why is there a strong backlash against French influence now, even though it has waned? There are two explanations. First, it's a psychological phenomenon where people become more aware of the severity of a problem as they experience some improvement, leading to increased outrage. France's colonial history in Africa was deeply entrenched, evoking anger among today's more confident generations who seek full emancipation.
Secondly, external forces play a role. President Macron believes there's a "baroque alliance" between self-proclaimed pan-Africans and neo-imperialists (Russia and China) influencing recent coups in French-speaking Africa. He argues that France's presence in the Sahel is to combat terrorism, as requested by sovereign states. However, many people prefer conspiracy theories, attributing worsening situations to hidden agendas, which complicates the situation further.
Picture Courtesy: Google/images are subject to copyright