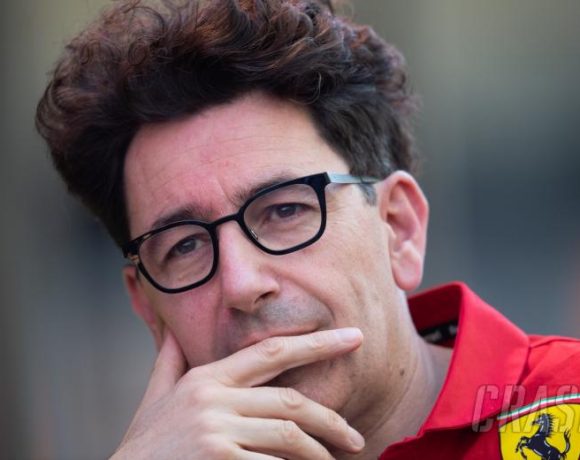 At the end of the year, Mattia Binotto will step down from his role as Ferrari team principal. The 53-year-old resigned from his position, according to a statement released by Ferrari on Tuesday, adding the search for a replacement was "underway".
Since 1995, Binotto has been a member of the Ferrari team. He recently announced his decision to leave the company with regret. As difficult as it has been for me to make this decision, it is right to move forward.
Binotto rose through the ranks of the organisation, first overseeing the engine division, then serving as the technical director for the entire F1 team, and then becoming the helm. He leaves at the end of a season in which Ferrari achieved their goals of returning to winning races, but which was marked by a series of reliability failures and operational errors.
Binotto said: "I am leaving a company that I love, which I have been part of for 28 years, with the serenity that comes from the conviction that I have made every effort to achieve the objectives set.
"I depart from a solid and expanding team. I wish a strong team all the best in the future as they work together to accomplish the highest goals."
Binotto was praised and given good wishes by Ferrari CEO Benedetto Vigna, who also said that because of his efforts, the team was "in a strong position to relaunch our challenge, above all for our amazing fans across the world, to win the ultimate reward in motorsport."
Binotto's successor is expected to be Frederic Vasseur, team principal of Alfa Romeo.
In an effort to eliminate the climate of fear that many people say prevents creativity and courageous actions at the team, Binotto strove to build a no-blame culture at Ferrari.
Ferrari was worried, though, because despite this, there didn't seem to be any progress being made in resolving the team's fundamental issues.
The goal of a no-blame culture is to foster an atmosphere of accountability and trust where problems may be recognised, comprehended, and resolved without anyone concerned about losing their job. Despite the numerous mistakes, however, not much seemed to change at Ferrari this year.
Picture Courtesy: Google/images are subject to copyright