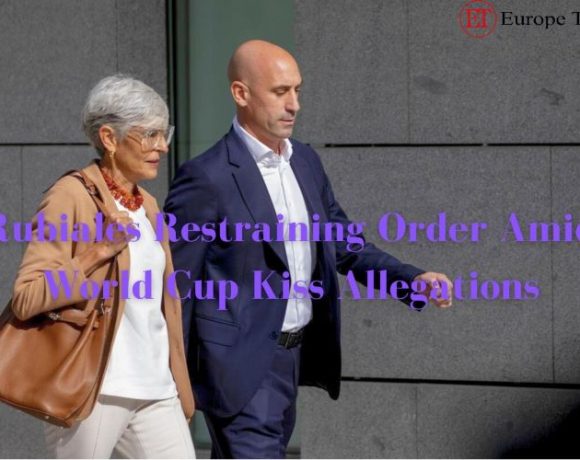 A Spanish court has issued a restraining order against Luis Rubiales, the former head of Spain's football federation, preventing him from approaching footballer Jenni Hermoso within 200 meters.
The order came as the court considers allegations of sexual assault and coercion against Rubiales after he kissed Hermoso on the lips following Spain's Women's World Cup victory. Rubiales denies the accusations, insisting the kiss was consensual.
He recently resigned from his position, and this incident has cast a shadow over the national team, leading to ongoing disputes and a potential boycott. Prosecutors have submitted charges of sexual assault and coercion, citing pressure on Hermoso to defend Rubiales after the incident.
The case's outcome may be influenced by Spain's recent legal reforms regarding consent. Hermoso is set to provide testimony, and videos from the event will be crucial in determining if the case goes to trial.
Picture Courtesy: Google/images are subject to copyright