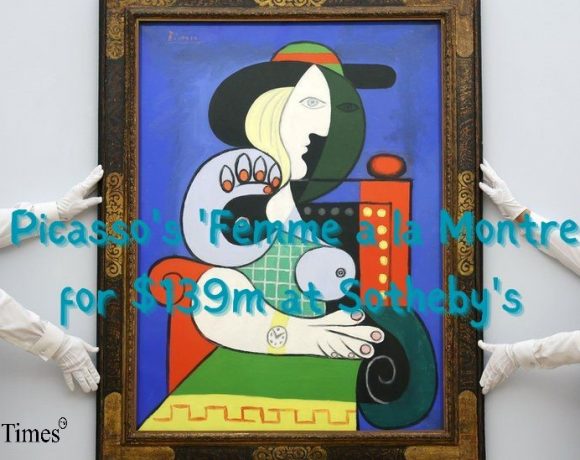 A 1932 masterpiece by Pablo Picasso recently sold for $139 million, making it the second most expensive piece by the artist ever sold. Titled "Femme a la Montre" (Woman with a Watch), it portrays Marie-Therese Walter, Picasso's French muse and lover, and was previously owned by the late art collector Emily Fisher Landau.
Picasso's relationship with Walter, which began when she was 17 and he was 45, was clandestine as he was still married to Ukrainian ballerina Olga Khokhlova. The painting depicts Walter seated in a chair against a blue backdrop.
Picasso's artistic contributions, which spanned eight decades, were diverse, with his experimentation with various styles and themes making him one of the most influential artists of the 20th century. His notable contributions include inspiring the "Cubism" movement, known for depicting objects and people from multiple perspectives simultaneously.
Despite his artistic legacy, questions have arisen in recent years regarding his behavior, with allegations of cruelty, womanizing, and coercive conduct. Picasso, born in Malaga in 1881 and raised in Barcelona, relocated to Paris in 1904. He had four children and passed away in 1973 at the age of 92.
Picture Courtesy: Google/images are subject to copyright