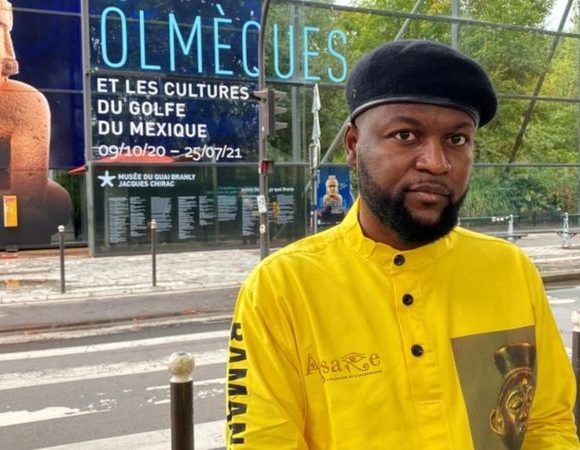 A France court has imposed a huge fine on an African activist who has staged a protest in a museum in Paris by attempting to remove an African artefact from the museum.
The activist livestreamed the whole episode. He alleged that the art piece was the part of art pieces looted from his continent during the colonial era.
He defended his act by saying that his attempt was to reclaim the art piece which was looted from his continent by France.
The act was intended to gain global attention over the matter of colonial looting.
Anyway, the France court has dismissed his defence. It has imposed a huge fine on the activist.
The court has justified its decision saying that the fine has been imposed to deprive others from following the same path adopted by the activist.
The activist has been found guilty fort aggravated robbery.
The judge has pointed out that he could have adopted other methods to invite the attention of the global community into the matter.
The action of the French court has invited mixed response. Many have come forward in support of the activist and the matter he attempted to project with his act to the world.
Photo Courtesy: Google/ images are subject to copyright