Italy advises people to stay at home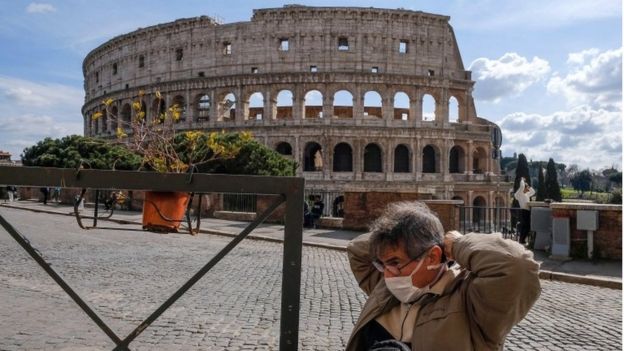 The European country of Italy has advised its people to stay at their home due to the fear of the coronavirus outbreak, which reached the continent from China – which is situated in the continent of Asia.

In the country of Italy, the total death toll due to the outbreak has crossed the mark of 463. It is the worst hit country in the continent of Europe. And, it is the second worst hit region in the world, after China.

Recently, Italy announced several measures including the measure of travel ban to prevent the spreading of the disease outbreak.

In order to tighten the grip, the country has announced several other measures in addition to the one announced earlier.

Now, people of the country need the special permission of the government to travel outside the country.

Photo Courtesy: Google/ images are subject to copyright