Sweetness Overloaded!! The Delicious Honey-Pancakes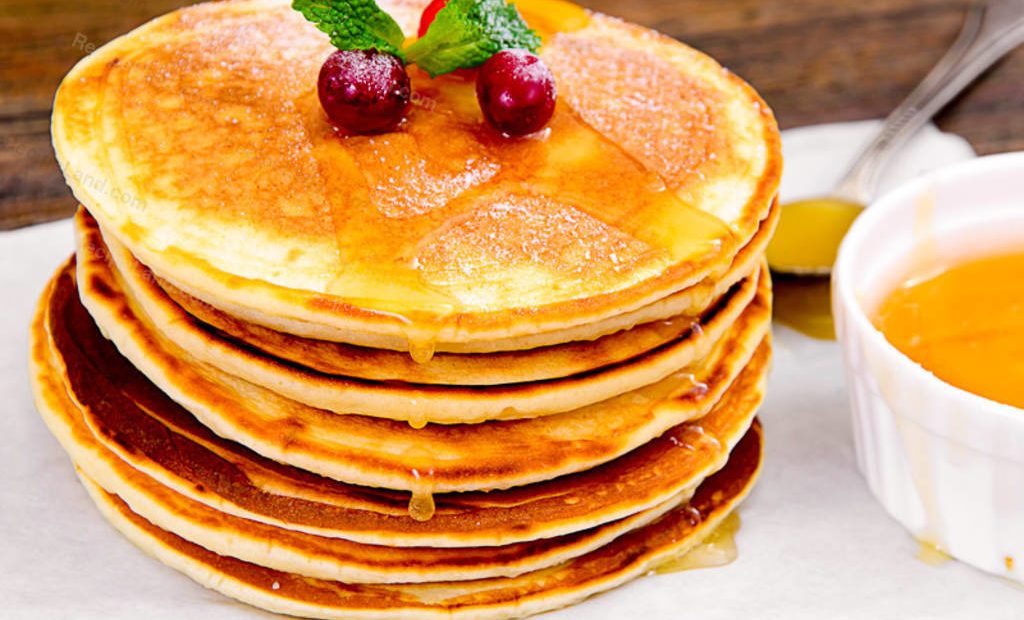 Ingredients for the syrup:
Honey: 3/4 cup
Butter or margarine: 1/2 cup
Ground cinnamon: 1/2 tsp
Ingredients for pancake:
Bisquick™ mix: 2 cups
Honey: 2 tbsp
Milk: 1 cup
Egg: 1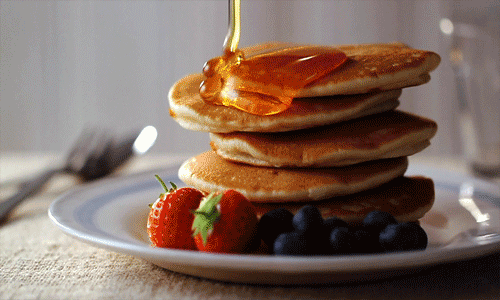 Preparation:
Heat all syrup ingredients over low heat in 1-quart saucepan, stirring occasionally, until warm. Keep it warm. Heat the griddle or skillet over medium heat or electric griddle to 375°F. Grease with cooking spray, vegetable oil or shortening.
Stir all pancake ingredients until blended, in a medium bowl. For each pancake, pour slightly less than 1/4 cup batter onto hot griddle. Cook until the edges are dry. Turn it and cook the other sides until golden. Garnish and serve with warm syrup.
Image courtesy: recipeLand .com, giphy / images are subject to copyright