Tzatziki – The Greek cucumber salad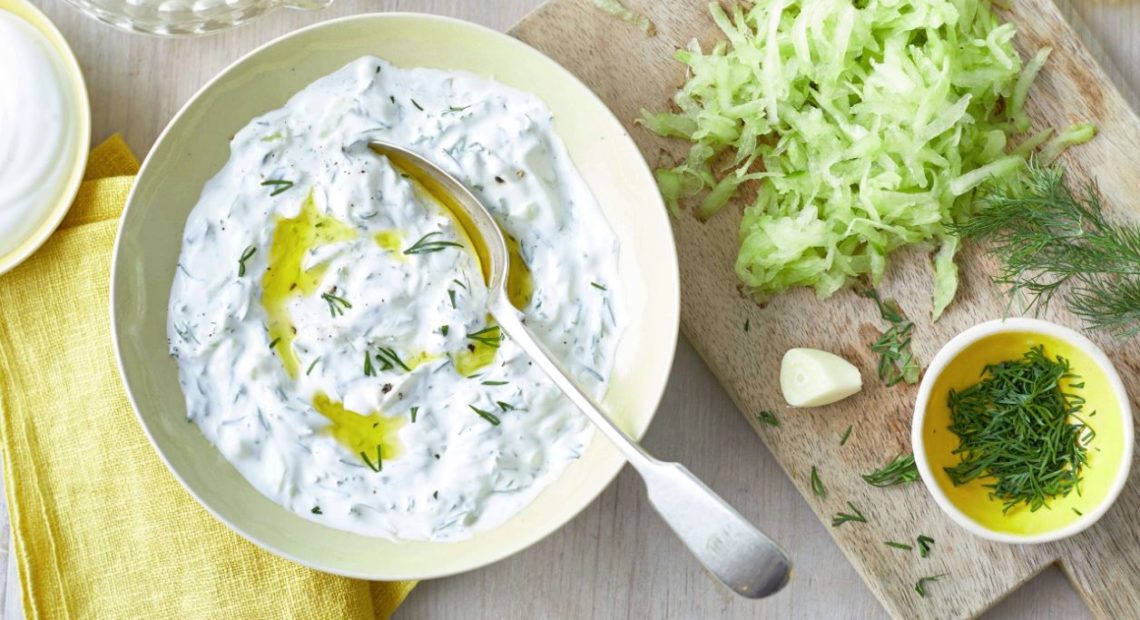 Lets try some tasty and healthy Greek salad. Tzatziki – The Greek cucumber salad!
Ingredients:
¼ cup full fat Greek (strained) yogurt
1-2 tablespoons chopped fresh dill
1 minced garlic clove
½ teaspoon salt
2 teaspoons olive oil
Freshly ground pepper
Lemon juice – 1 tbsp
3 medium cucumbers
Preparation:
Mix well all the ingredients except the cucumbers in a large bowl. Cover with plastic wrap and refrigerate for an hour. Slice the cucumbers very nicely and mix with the yogurt dressing, until all cucumbers are coated with the dressing. Garnish chopped fresh herbs and serve.
Image courtesy: realfood .tesco .com / images are subject to copyright