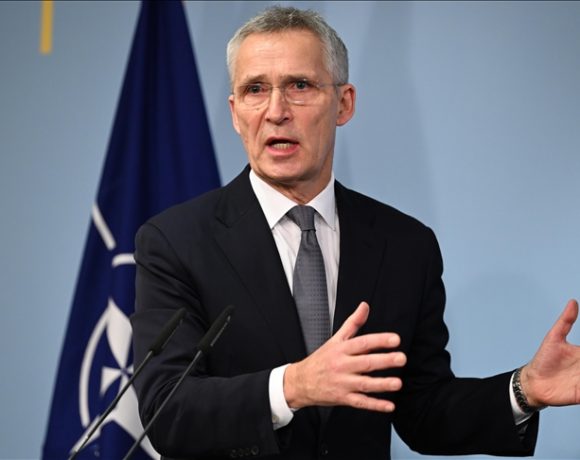 NATO has issued a strong condemnation of what it calls "dangerous" Russian nuclear rhetoric, following recent statements from Moscow regarding the potential use of nuclear weapons.
In a statement released on Friday, the military alliance called on Russia to refrain from using "provocative language" and to abide by international commitments to arms control.
"NATO is deeply concerned by recent statements from Russia regarding its willingness to use nuclear weapons," the statement read. "This kind of rhetoric is dangerous and destabilizing, and undermines efforts to reduce tensions and promote stability."
The statement comes after Russian President Vladimir Putin recently warned that Russia would use nuclear weapons in response to any threat to its sovereignty or territorial integrity. Putin's comments followed the deployment of NATO forces to the Baltic States and Poland in response to Russia's annexation of Crimea in 2014.
NATO Secretary General Jens Stoltenberg has also expressed concern over the deployment of Russian missile systems in Europe, which he says violate the Intermediate-Range Nuclear Forces (INF) Treaty.
"We call on Russia to return to full compliance with the INF Treaty and to engage in meaningful dialogue to resolve the issue," Stoltenberg said in a statement earlier this month.
The INF Treaty, signed by the United States and Soviet Union in 1987, banned the development and deployment of ground-launched missiles with a range of between 500 and 5,500 kilometers.
NATO's condemnation of Russian nuclear rhetoric comes amid heightened tensions between the alliance and Russia over issues including Ukraine, Syria and the poisoning of former Russian spy Sergei Skripal in the UK.
The military alliance has sought to counter what it sees as Russia's aggressive behavior in recent years, by increasing its military presence in eastern Europe and strengthening its defenses against potential Russian aggression.
Picture Courtesy: Google/images are subject to copyright