Volodymyr Zelensky is Time Magazine's 2022 Person of the Year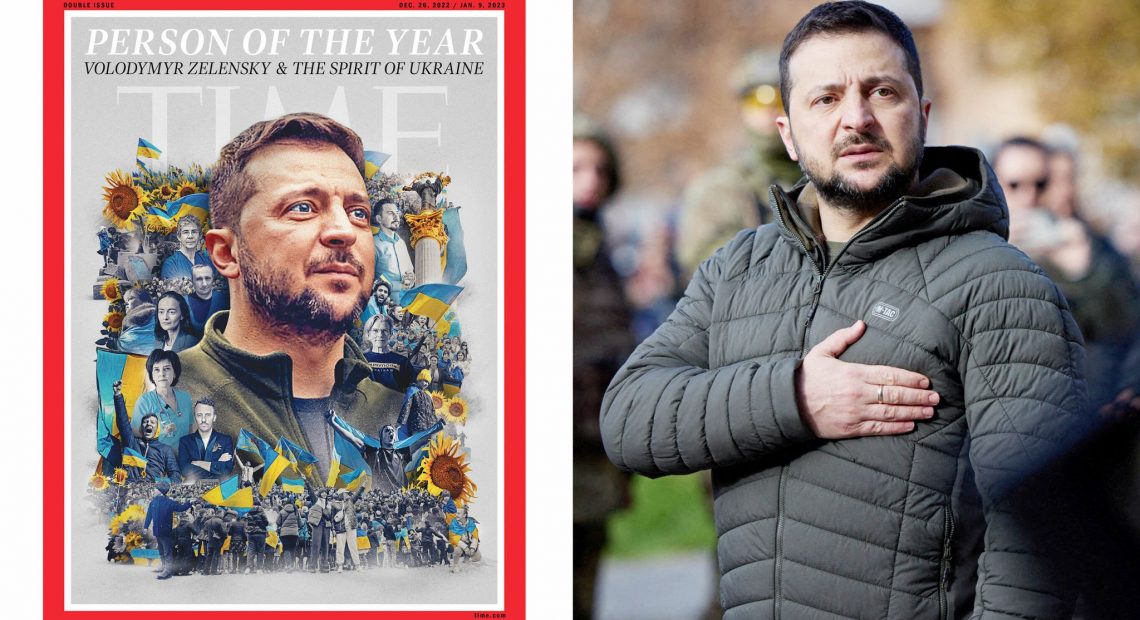 Volodymyr Zelensky, the president of Ukraine, and "the spirit of Ukraine" have been selected Time Magazine's 2022 Person of the Year. The honour is given to an occasion or somebody who, in the past 12 months, is thought to have had the greatest impact on world events.
Iranian demonstrators, China's president Xi Jinping, and the US Supreme Court were among the other candidates. The editor of the magazine referred to the choice as "the most clear-cut in recollection."
"In a world that had come to be defined by its divisiveness, there was a coming together around this cause, around this country," Edward Felsenthal wrote.
He added that the "spirit of Ukraine" referred to Ukrainians around the world, including many who "fought behind the scenes". This includes people like Ievgen Klopotenko, a chef who provided thousands of free meals to Ukrainians and medic Yuliia Payevska who was captured, then released after three months in Russian captivity.
According to the magazine, Mr. Zelensky's bravery in repelling the Russian invasion had inspired Ukrainians and earned him recognition on a global scale. The article stated that "Zelensky's success as a wartime leader has depended on the idea that heroism is contagious."

David Nott, a British trauma surgeon who travelled to Ukraine to aid those hurt in the conflict, is only one of numerous people who are featured on the magazine's cover. The American baseball player Aaron Judge is named Time's Entertainer of the Year, the Malaysian actress Michelle Yeoh is named Time's Icon of the Year, and the K-pop group Blackpink is named the Entertainer of the Year.
The winner from the previous year, Elon Musk, was once again selected as a finalist. His electric vehicle manufacturer Tesla rose to the position of most valuable automaker in the world in 2021.
Although it was the Man of the Year back then, the tradition started in 1927.
Other such winners include the German tyrant Adolf Hitler in 1938 and the 2007 Person of the Year, Russian President Vladimir Putin.
Picture Courtesy: Google/images are subject to copyright