Croque Monsieur- Freshly From The French cafés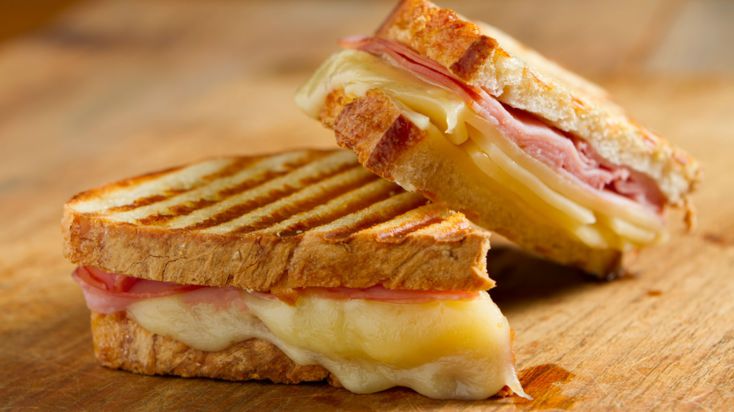 Ingredients:
Unsalted butter: 2 tbsp
All- purpose flour: 2 tbsp
Warm milk: 1 cup
Nutmeg: 1 pinch
White bread: 4 slices
Dijon mustard
Sliced ham: 4 ounces
Sliced gruyere cheese: 4 ounces
Shredded gruyere cheese: 1/4 cup
Preparation:
Making Bechamel Sauce:
Melt the butter over medium-high heat in a small heavy bottomed pot. When it starts to bubble and foam, add the flour and whisk for about 30 seconds. Stir continuously. Add the warm milk and stir gently.
Making Sandwich:
Spread the Dijon on one side of the bread slices. Top 2 pieces of bread with even amounts of the ham and cheese. Place the other two pieces of bread on top to make the sandwiches. Melt one tablespoon of butter in a pan. Place each sandwich and lightly brown on both sides.
Place the sandwiches on a sheet pan. Top with the béchamel sauce. Top each with the grated Gruyere. Place it under broiler until golden brown and bubbly. Serve hot.
Image courtesy: ft. com / images are subject to copyright