Panna Cotta – An Italian Sweetened Cream Dessert !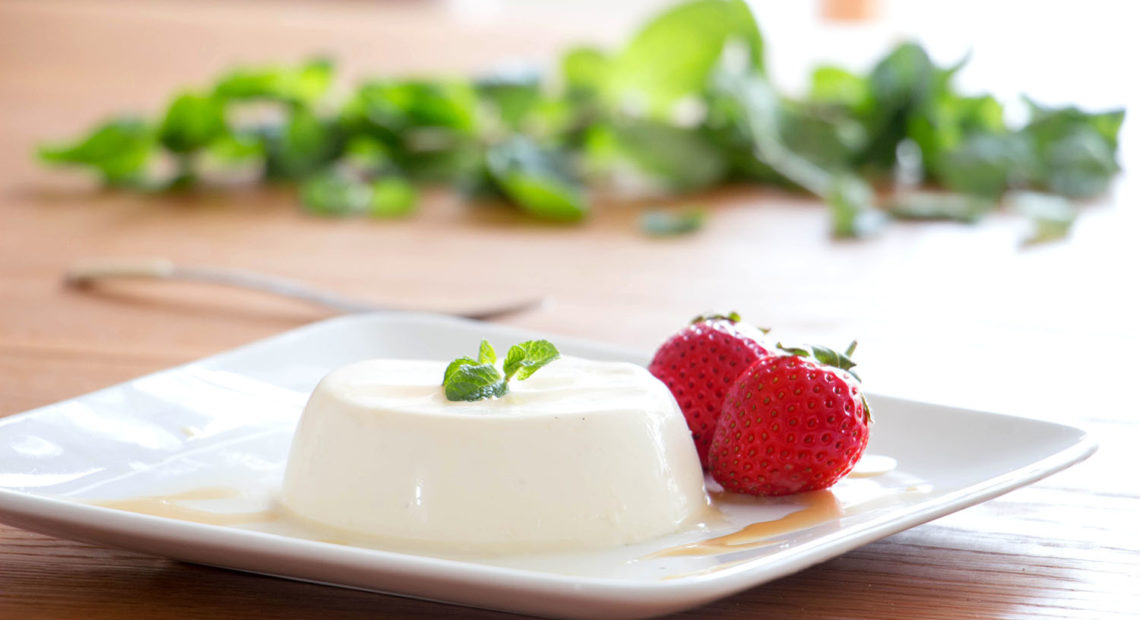 This Italian sweet cream dessert will surely take you to a toothsome world!
Ingredients:
Cream : 2 cups
Vanilla Pod : 1
Sugar : 2 1/2 tbsp
1 leaf of Gelatin
Vanilla essence : 1 tsp
Dark rum : 1 tbsp
Strawberries for garnishing
Preparation:
Soak the gelatin leaf in a little cold water until it becomes soft. In a heavy based pot, add the cream and sugar. Split and scrape out the vanilla pod. Add the whole pod and vanilla extract to the pot. Mix and bring the whole ingredients in the pot to boil.
Take off the heat and add the soaked gelatin into it, until it gets dissolved. Add the rum into it. Strain this through a fine sieve, into the moulds of your desired shape. Refrigerate this overnight, until it sets well. Before taking it of from the moulds, dip these moulds in warm water for about 5 seconds. Take it out, garnish it with strawberries and serve!
Image courtesy: pescetarian.kitchen / images are subject to copyright