Finland Alleges Russia's Involvement in Facilitating Unauthorized Migrant Crossings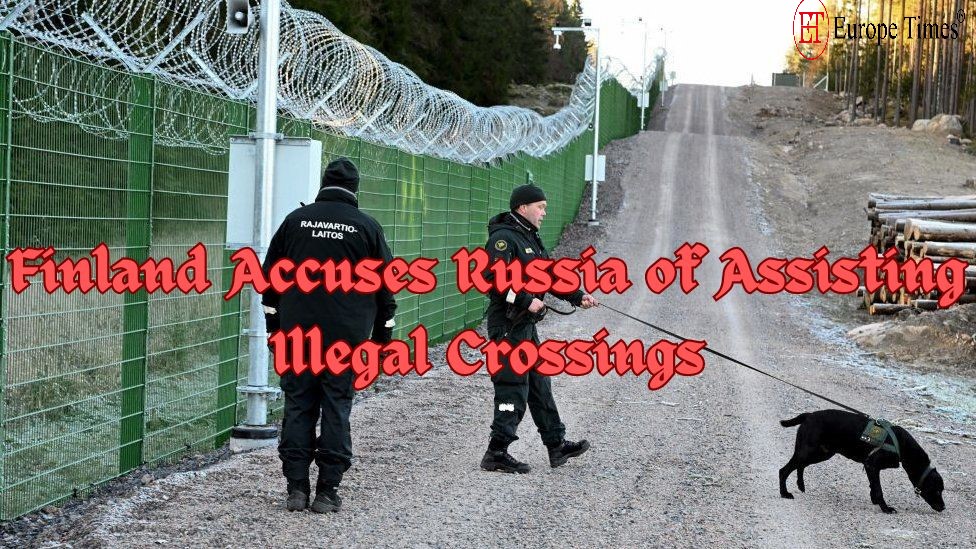 Finnish Prime Minister Petteri Orpo has accused Russia of aiding migrants in entering Finland illegally, alleging that some have received assistance from Russian border guards. The number of unauthorized crossings has increased this week, with around 89 incidents recorded in two days, compared to 91 in the preceding four months. Finnish officials reveal that migrants, including individuals from Iraq, Yemen, and Syria, are arriving legally in Russia but lack authorization to enter Finland, an EU member state.
Colonel Matti Pitkaniitty of the Finnish border guard noted a change in Russian policy, asserting that Russian guards traditionally prevented people without proper documents from reaching the Finnish border. The migrants are exploiting an agreement allowing cycling across the border, prompting Finland to recently ban bicycle crossings. Most activity is concentrated around the Nuijamaa and Vaalimaa border crossings in south-eastern Finland. Prime Minister Orpo claimed that Russian authorities are facilitating these illegal crossings, emphasizing the assistance provided by border guards.
In 2021, a significant number of migrants from the Middle East and Africa entered EU member states Poland and Lithuania by flying to Belarus, a close Russian ally. The EU accused Belarusian leader Alexander Lukashenko of using migration as a tool of "hybrid warfare" to destabilize the bloc. Colonel Pitkaniitty, while acknowledging the manageable current numbers, stated that Finnish authorities are prepared to react if crossings increase.
Interior Minister Mari Rantanen announced plans to enhance border security, emphasizing the government's commitment to addressing the situation. Colonel Pitkaniitty noted that the route into the EU via Russia is considered safer than other options, such as crossing the Mediterranean by sea. He expressed concern that word of this route's safety might attract more migrants, potentially leading to a rapid increase in numbers, emphasizing the unpredictability of when the opportunity might end.
Picture Courtesy: Google/images are subject to copyright