Trump bonds with Brazil's Bolsonaro during White House visit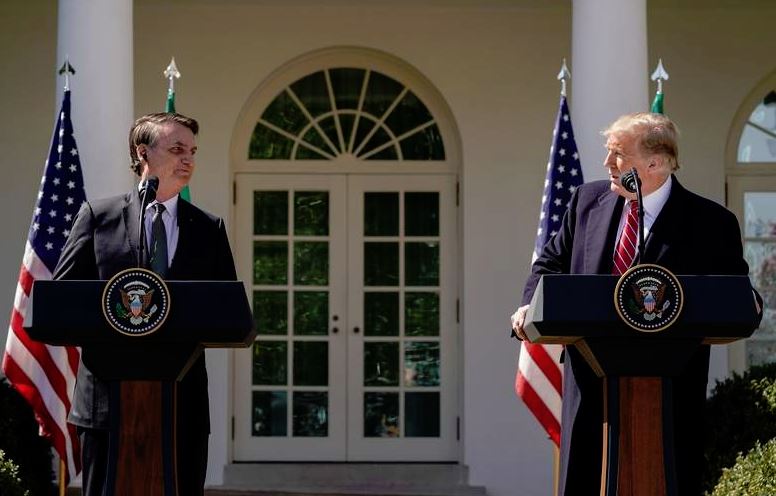 The US President Donald Trump hosted Jair Bolsonaro, the Brazilian president, at the White House on Tuesday. Trump had pledged to give more U.S. support to Brazil's global ambitions.
Trump said in a joint news conference in the White House Rose Garden that he told Bolsonaro he would designate Brazil a major non-NATO ally and possibly go further by supporting a campaign to make Brazil "maybe a NATO ally".
Bolsonaro said, "Brazil and the United States are tied by the guarantee of liberty, respect for the traditional family, the fear of God our creator, against gender identity, political correctness and fake news".
Image courtesy: thegazette.com / images are subject to copyright