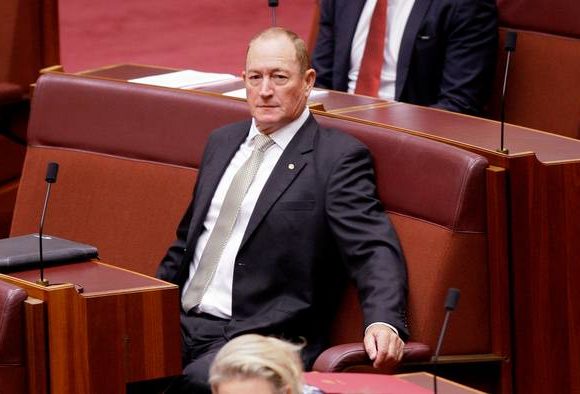 A lawmaker has been officially censured by the Australian Senate for blaming the New Zealand mosque attacks on Muslim migration. Senator Fraser Anning had made his comments on the day of New Zealand mosque attacks which killed 50 people last month.
Lawmakers from across the political spectrum condemned the "inflammatory and divisive" remarks of Anning on Wednesday. Fraser Anning commented that the censure was "an attack on free speech".
"The real cause of bloodshed on New Zealand streets today is the immigration program that allowed Muslim fanatics to migrate to New Zealand in the first place." these words by Anning made him censured by the Senate.
His colleagues had labelled him "pathetic" and "shameful". The government and opposition together have made the motion censuring Anning.
The reprimand to be passed by the Senate in the past decade states that Mr Anning's remarks last month did not reflect the views of the parliament or the Australian people.
Image courtesy: newstalkzb.co.nz / images are subject to copyright