'Headscarf for harmony' – New Zealand Women To Wear Headscarves for supporting Muslims after the Mosque Attack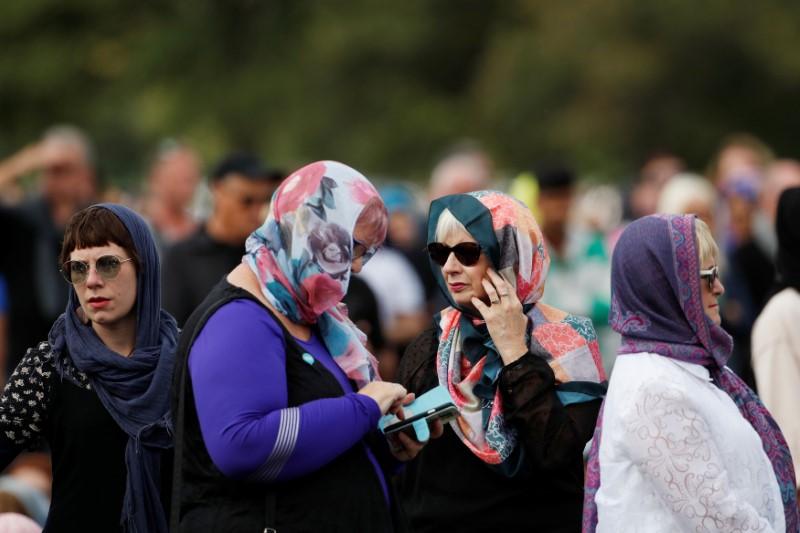 As a support for the victims of New Zealand Mosque attacks, the women all over New Zealand are wearing Headscarves on Friday. The idea was put forward by Thaya Ashman, a doctor in Auckland. Latest news reports had reported that a Muslim women in New Zealand is feared to go out since she felt her headscarf would make her a target for terrorism. The movement will be a support for the Muslim community in New Zealand.
Ashman said, "I wanted to say: "I wanted to say: We are with you, we want you to feel at home on your own streets, we love, support and respect you". The women in Auckland, Wellington and Christchurch posted pictures of themselves in headscarves, some with children in headscarves, too, while Christchurch geared up for prayers at a park in front of the Al Noor mosque, where most of the victims were killed last week.
The New Zealand PM Jacinda Ardern also showed her concern towards the victims by wearing a black headscarf when meeting members of the Muslim community after the shootings.
At the Christchurch cemetery, where shooting victims were buried, woman police officer kept guard with a scarf over her head and an automatic weapon in her hands.
Image courtesy: reuters.uk / images are subject to copyright