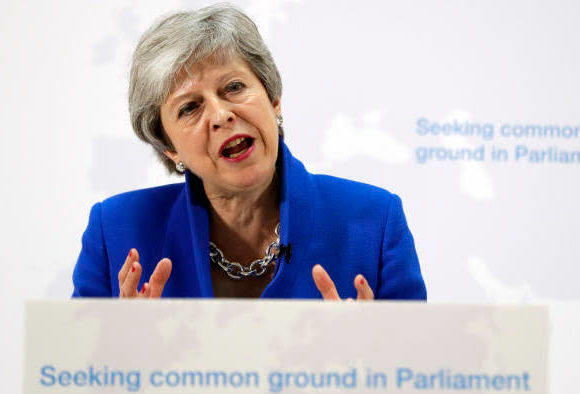 Prime Minister Theresa May has said that the MPs have "one last chance" for backing to the Brexit's "new deal".
May said that a vote will be given to the MPs to decide whether to hold another referendum if they back the EU Withdrawal Agreement Bill.
The bill mentions and promises on workers' rights, environmental protections and the Northern Irish border.
"The Prime Minister's latest proposals are worse than before and would leave us bound deeply in to the EU. It is time to leave on WTO terms", said Jacob Rees-Mogg in his Twitter. "We can and must do better and deliver what the people voted for", he added.
Theresa May said, "I have compromised, now I ask you to compromise too". She also mentioned about her resignation that she offered. She said that, " l offered to give up the job I love earlier than I would like".
She asked the MPs to support the Withdrawal Agreement Bill at its first parliamentary hurdle and then "make the case" for another public vote when the bill was examined in detail later.
Image courtesy: ft .com/ images are subject to copyright