Theresa May confirms resignation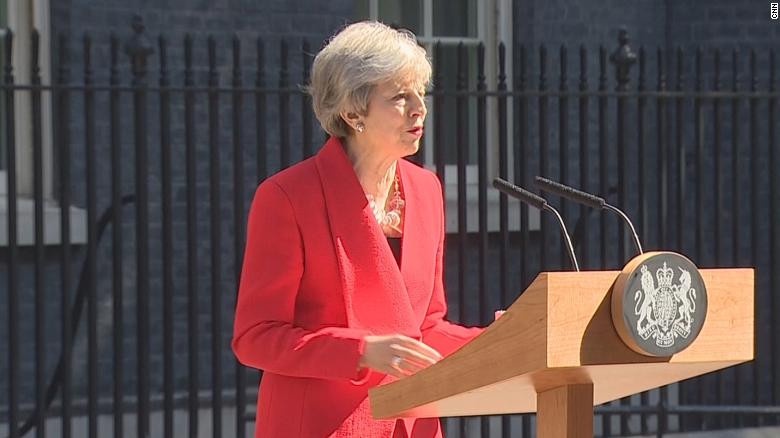 British PM Theresa May said that, she will resign from her position as Prime Minister on 7th of June. This leads to a situation for a contest to select a new prime minister.
She was delivering an emotional speech and said that she had done her best for the Brexit deal and it was a matter of "deep regret" the she could not achieve her goal. "It is and will always remain a matter of deep regret to me that I have not been able to deliver Brexit", admitted Thersa May.
She said that her position as the British Prime Minister had been the "honour" of her life. May said that she will be continuing her services as the PM while a conservative leadership contest takes place for selecting a new Prime Minister.
Her statements shows that May will be in the position of PM at the time of Donald Trump's UK visit, which is due to be on the starting of June.
She said that she would leave "with no ill will, but with enormous and enduring gratitude to have had the opportunity to serve the country I love". She was found to be emotional while delivering the speech.
She added that, for delivering the Brexit, the next PM would have to build agreement in Parliament. May said, "Such a consensus can only be reached if those on all sides of the debate are willing to compromise".
Image courtesy: cnn .com / images are subject to copyright