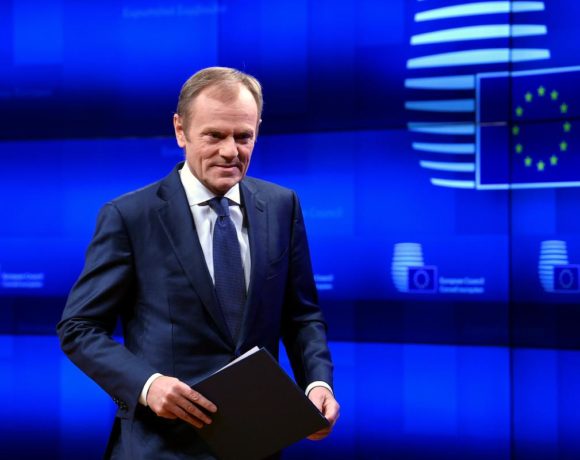 The EU officials meet in Brussels for offering Theresa May a delay for Brexit beyond March 29. Reports says that a condition was put forward that she can finally win over her many opponents in parliament next week.
The European Council president Donald Tusk had delivered a statement on Brexit ahead of the EU summit in Brussels, reports reuters. Theresa May could not unite her divided cabinet, parliament or nation behind her exit plan, since around three years after Britons narrowly voted in a referendum to leave the EU.
May had asked EU to postpone Brexit until June 30, since she needed time to secure a deal in parliament and avoid an abrupt departure next week that could spell economic chaos.
In a letter inviting all 28 EU national leaders to Brussels talks, the summit chairman Donald Tusk said, "We could consider a short extension conditional on a positive vote on the Withdrawal Agreement in the House of Commons".
It is expected that any delay must be approved by all the other 27 national EU leaders, increasingly exasperated with Britain's inability to find a way of a domestic political deadlock that is weighing heavily on the whole bloc.
Image courtesy: reuters.com / images are subject to copyright