Russia Pushes for Designation of "Extremist" Status for LGBT Movement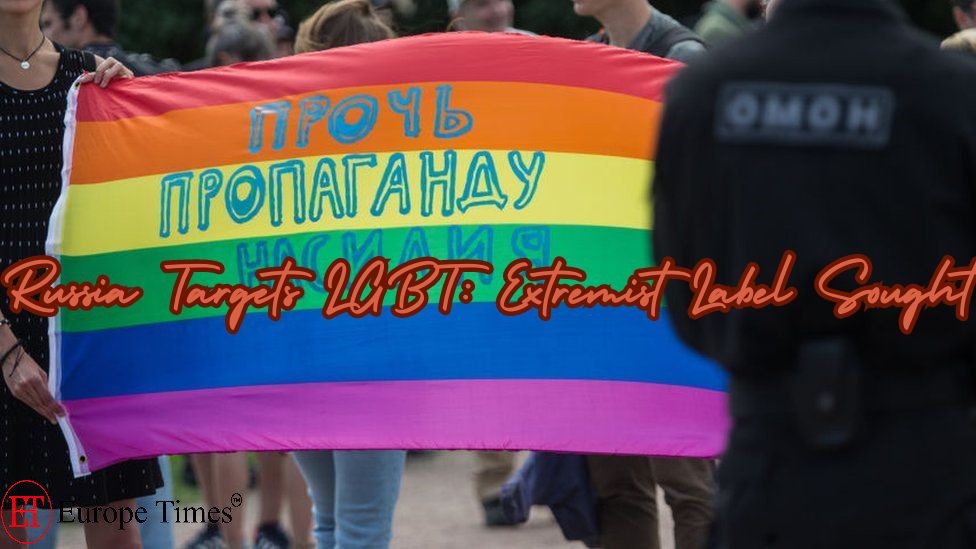 Russia's Ministry of Justice has officially requested the Supreme Court to classify the "international LGBT public movement" as extremist, leaving the scope of this classification ambiguous – whether it targets the entire LGBT community or specific organizations within it. The ministry contends that the movement has engaged in what it deems as extremist activities, including the incitement of "social and religious strife." If approved, this move could expose LGBT activists to criminal prosecution, following the pattern of the Russian government's use of the "extremist" label against rights groups and opposition entities in the past.
The Supreme Court is scheduled to review the motion on November 30, potentially leading to a ban that would significantly impede the operations of LGBT organizations and put activists at serious legal risk. Critics view this as a potential populist maneuver, strategically timed to gain support ahead of an upcoming presidential election, where Vladimir Putin is widely anticipated to run for a fifth term. Under Putin's leadership, Russia has intensified its crackdown on LGBT activism, framing it as an attack on "traditional Russian values." This crackdown notably escalated after the invasion of Ukraine in February 2022.
Recent legislative measures further demonstrate this trend, with a December law expanding the prohibition of "propaganda of non-traditional sexual relations" to all age groups, equating positive depictions of same-sex relationships with activities like distributing pornography or promoting violence. In July, additional legislation banned gender reassignment surgery, exacerbating concerns about transgender rights in the country. Despite official claims that "non-traditional sexual relations" are not banned in Russia, this latest move deepens existing concerns within the already vulnerable LGBT community.
The LGBT community in Russia faces dual pressures from both the state and homophobic/transphobic groups, often resulting in physical attacks against activists. Dilya Gafurova, the head of an LGBT charity who has left Russia, highlighted that the authorities aim not only to erase the community from the public sphere but also to formally ban it as a social group. Despite these challenges, Gafurova affirmed the community's determination to continue the fight for their rights and visibility.
Picture Courtesy: Google/images are subject to copyright