MH17: Three guilty as court finds Russia-controlled group downed airliner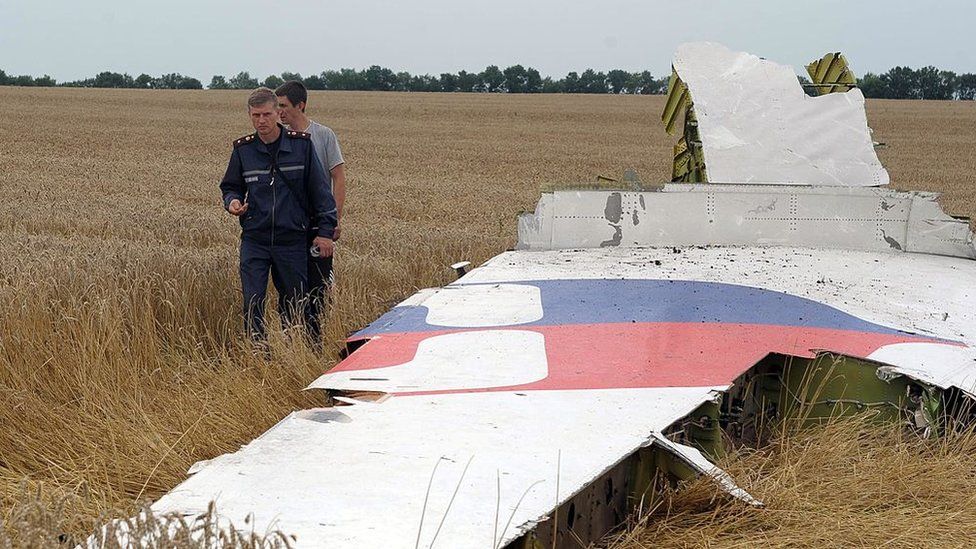 Three men were convicted guilty of murder by a Dutch court for shooting down a passenger plane over eastern Ukraine in 2014, which resulted in the deaths of 298 people. The court determined that a Russian-made missile fired by an armed group controlled by Russia and supplied by Russia brought down flight MH17.
The three men—two Russians and one Ukrainian—were convicted in absentia and given life sentences. A third Russian was found not guilty. Prior to accusations of atrocities occurring there becoming a reality practically every day, the missile attack was one of the most infamous war crimes in Ukraine.
Many surviving family members of the victims believe that the invasion of Ukraine and the subsequent geopolitical upheaval could have been avoided eight years ago if the world had responded differently and taken a firmer position against Russia.
The only one of the four defendants who had a lawyer at the trial was Oleg Pulatov. Despite finding that he was aware of the missile, the judges declared him not guilty. 80 children and 15 crew members were among the 298 passengers that boarded Malaysia Airlines Flight 17 to Kuala Lumpur on July 17, 2014, at Amsterdam's Schiphol Airport.
Over Ukraine, the aircraft was flying at 33,000 feet. It was early in Russia's attempts to annex areas of the nation. This was a relatively low-intensity conflict area at the time, although recent air combat had increased fighting. A number of military aircraft had been shot down in the months before.
In retaliation, Ukraine shut down the airspace up to 32,000 feet below ground level. However, flights continued to span the nation. One thousand feet above this constrained airspace, the Malaysia Airlines Boeing 777 was travelling.
It lost communication with air traffic control around 13:20 GMT. 196 of the 298 passengers, who were travelling from 17 different nations, were from the Netherlands, 43 from Malaysia, 38 from Australia, and 10 from the United Kingdom. They had packed for their ideal vacations, a symposium on AIDS, family gatherings, and more. All future plans vanished in a split second.
Picture Courtesy: Google/images are subject to copyright