Donald Trump Visits Alabama After The Tornadoes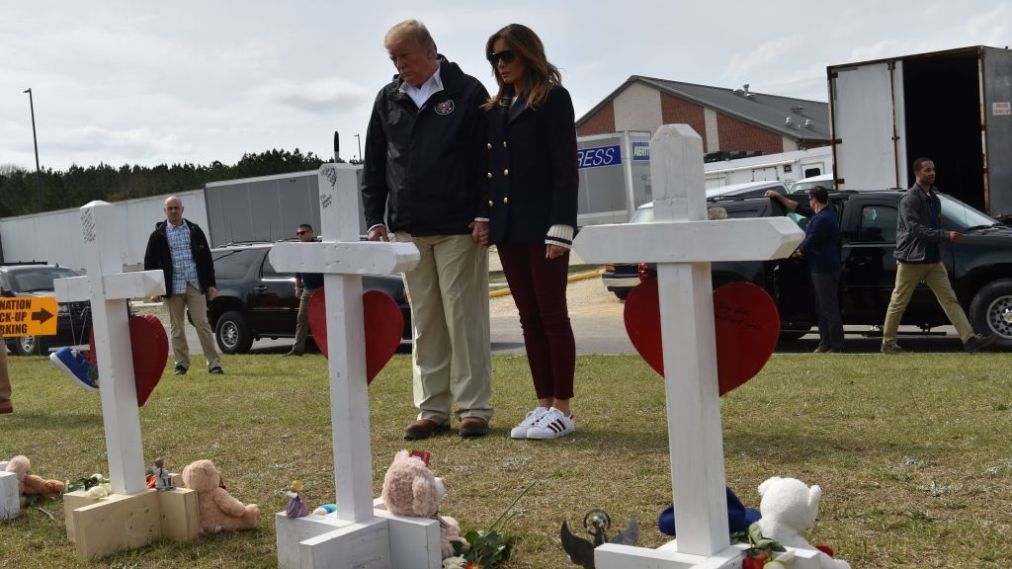 US President Donald Trump visits communities in Eastern Alabama after deadly tornadoes that killed at least 23 people. Trump and his wife Melania Trump took a helicopter troll of the area before visiting the homes of some victims.
The Sunday's tornadoes were the heaviest that hits the state since 2013. The President and his wife also visited a disaster relief center at the Providence Baptist Church in Opelika. They stopped at a memorial to honor the 23 people who were killed by the tornadoes.
Trump and Melania stood in front of 23 white crosses, decorated with flowers. The victims includes children also. Many people got injured by the tornadoes.
Image courtesy : time.com / images are subject to copyright