Croatia bus crash: Twelve Polish pilgrims killed and 32 injured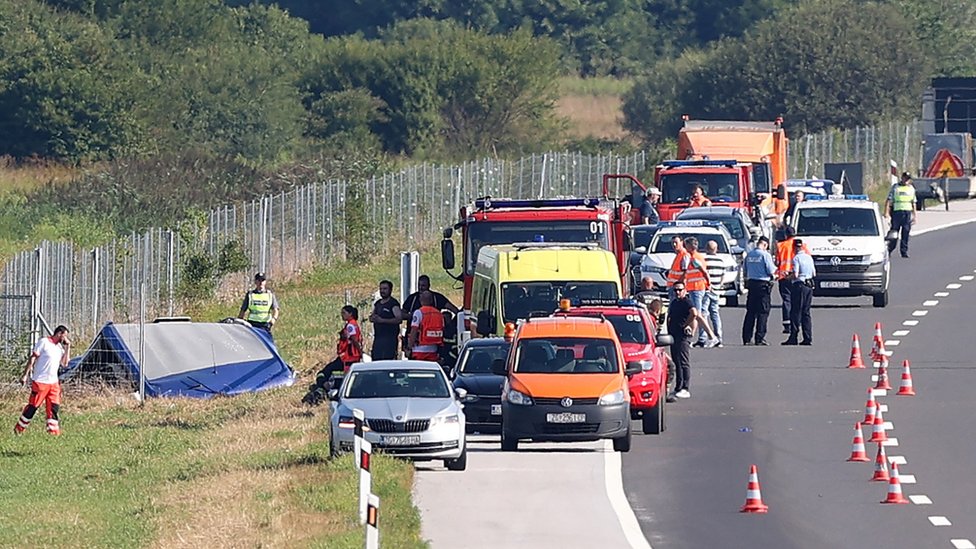 Twelve people were killed on Saturday in Croatia when a bus transporting Polish pilgrims ran off the road and into a ditch. According to reports, all 32 still alive passengers had injuries, 19 of them badly. Three priests and six nuns were part of the journey, which was planned by the Catholic organisation Brotherhood of St. Joseph. They were going to the Bosnian Catholic site of Medjugorje.
The Polish Foreign Ministry reported that all of the passengers were adults from Poland.
When the bus they were riding in drove off the A4 road between Jarek Bisaski and Podvorec, northeast of Zagreb, the accident occurred at about 05:40 local time (04:50 GMT).
Two Polish ministers are travelling to Croatia in response to the catastrophe, and Poland's justice minister and prosecutor general have directed the Warsaw Prosecutors Office to begin an investigation into the circumstances leading up to the disaster.
Although 11 deaths were first reported, one more passed away later in a hospital.
They were all pilgrims, mostly from the Masovian province's Radom and Sokolow, which also contains Warsaw, the capital of Poland.
The driver was not believed to be one among the dead, according to the Polish Foreign Ministry, but this has not yet been verified. Andrej Plenkovi, the prime minister of Croatia, sent his sympathies to the relatives of the victims and said in a tweet that the emergency services were doing everything they could to assist. Poland is a very famous destination for pilgrims because of rumours that in the 1980s, local youngsters witnessed an apparition of the Virgin Mary there.
Picture Courtesy: Google/images are subject to copyright