French mayor threatens €15,000 deposit to climb Mont Blanc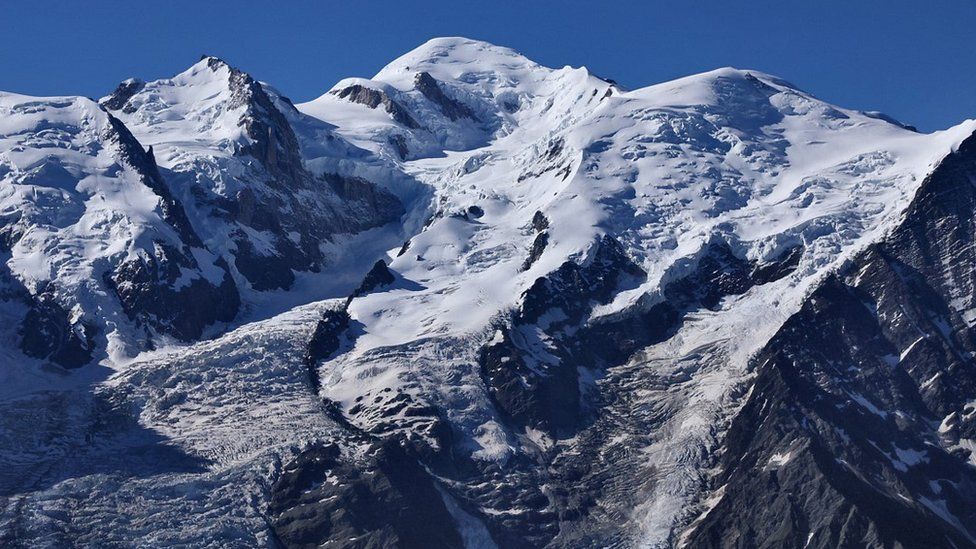 According to a French mayor, climbing the Mont Blanc now requires a €15,000 (£12,640; $15,370) deposit to cover rescue and potential funeral expenses. Mayor of Saint-Gervais, a town at the base of Western Europe's tallest mountain, with a summit elevation of 4,807 meters, is Jean-Marc Peillex.
He claimed that those who disregarded warnings and climbed the mountain through the Goûter route were "playing Russian roulette." Rockfalls have risen due to the hot wave. According to Mayor Peillex, the average cost of a mountain rescue is €10,000, while the average cost of a burial is €5,000. In a press release, he stated that it was unacceptable for the French taxpayer to bear those expenses.
According to his statement on the village's official website, mountaineers coming from Saint-Gervais or the adjacent Alpine resort of Chamonix were no longer being taken by mountain guides up the well-known Goûter route, also known as the Royal Way. Their ruling is valid until no later than the middle of August.
Some "pseudo climbers," according to Mayor Peillex, insisted on going up the mountain "with death in their knapsack."
"I wanted to make people respond, to understand that today going up is incredibly risky, nearly suicidal," he told the BBC.
Rockfalls have forced him to close the mountain refuges at Goûter and Tête Rousse until further notice.
He has not yet issued a legal ruling on the proposed deposit, but has the power to impose it, he told the BBC. He said the amount "has to be startling to focus attention on this". "If anyone thinks it's illegal they can go to court to challenge it," he added.
He said a group of Romanians were found on the mountain on 30 July wearing shorts and trainers. A police helicopter ordered them through a loudhailer to turn back, he said, "and while they did so, they said they would return the next day"!
Picture Courtesy: Google/images are subject to copyright