Ukraine war: Four more grain ships leave Ukraine as hopes grow for export stability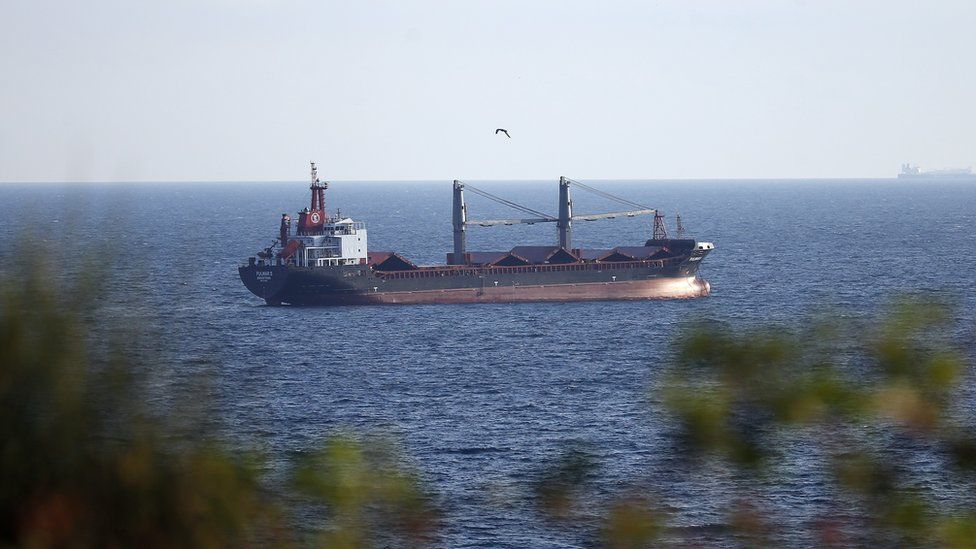 Through a secure maritime route, four more ships transporting grain and sunflower oil have departed Ukrainian ports. Due to Russian blockades, millions of tonnes of grain were delayed in Ukraine, causing shortages and higher food costs outside.
However, the first ship to leave Ukrainian ports since February did so last week. The most recent ships to leave port are headed for Turkey where they will be examined as part of an agreement negotiated with Russia and the UN. They began their journey over the Bosphorus strait on Sunday from the ports of Odessa and Chornomorsk.
Two are then slated to dock in Turkey following the inspections, with the other two sailing to Italy and China.
On Sunday afternoon, a new empty ship made her way to Chornomorsk and is now waiting to be loaded with grain for export.
Russia agreed last month not to attack ships that were in transit, and Ukraine said it would direct ships through mined seas as part of a pact mediated by Turkey and the UN.
If both parties concur, the 120-day agreement may be extended.
Picture Courtesy: Google/images are subject to copyright