Aurora mass shooting – Five dead in Illinois workplace attack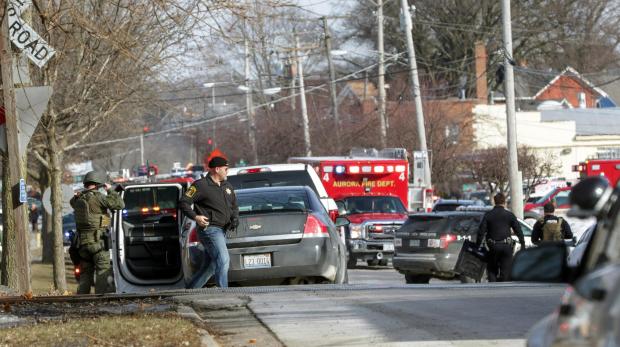 Five people killed and several got injured in the Aurora mass shooting, that happened when a gunman opened fire at an industrial park in Illinois, USA, police say. The authorities confirmed that the shooter, Gary Martin(45), an employee at the company was killed in a shootout with police. Five police officers were shot and wounded. Of the five officers wounded, two were airlifted to nearby trauma centres. Police said that he was reportedly sacked prior to the attack.
Aurora Police Chief Kristen Ziman said that Martin was acting alone. The incident is said to have taken place at Henry Pratt Company, a firm that makes valves for large water pipes. Ziman said that the first two officers were shot shortly after arriving.
Officers declined to speculate on a motive for the attack, but the Chicago Sun-Times newspaper is reporting that his family say he was made redundant two weeks ago and had been "stressed out". The names of the people killed has not yet been sent out by the authorities.
Sunaya Paison
Photo Courtesy: Google/ images are subject to copyright