Spain lifts final Covid rules for UK travellers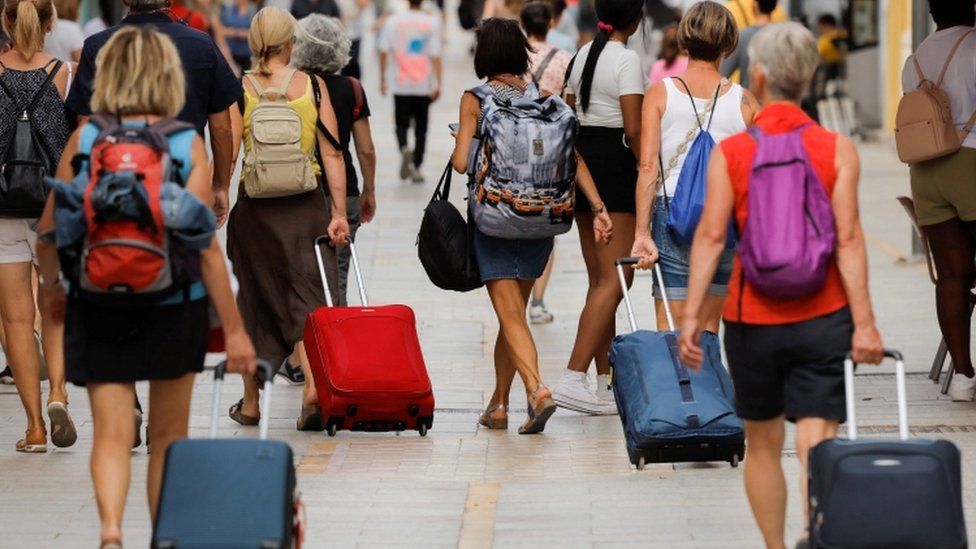 After travel restrictions were lifted, Brits visiting Spain can now enter the nation without needing to show proof of their Covid or vaccination status. Previously, individuals had to demonstrate that they had recently recovered, had a negative Covid test, or were fully immunised.
As families get ready to go for half-term vacations, the number of Covid restrictions that remain has decreased. Travel agents claimed that a "last barrier" had been lifted for vacations.
Prior to Spain, the most popular destination for British tourists travelling abroad, other European nations like France, Italy, and Greece relaxed their regulations. People entering from outside the European Union will no longer be subject to controls, the Spanish Ministry of Health confirmed on Thursday. This change will take effect on Friday.
Restrictions have been a hurdle, particularly for those who were not immunised, according to Julia Lo Bue-Said, chief executive of the travel agent network Advantage Travel Partnership.
"We saw other destinations benefit from an overall boost in demand over the summer," she added. "We saw destinations where restrictions were loosened earlier in the year, such as Greece."
Spain's action, according to Ms. Lo Bue-Said, is "excellent news" and "better late than never."
It's not the first time Spain has slowed down in easing its Covid regulations.
The requirement for children over the age of 12 to be double vaccinated to enter the Spanish mainland was only scrapped just before the February half-term, after tourism businesses warned that it was driving families to book trips to other countries instead.
Many countries around the world including the US still have Covid entry rules in place.
Despite the challenges caused by rising living costs on households, travel companies have continued to report good demand for bookings, with Heathrow Airport predicting a busy Christmas.
Due to "increasing economic headwinds, a new wave of Covid, and the rising situation in Ukraine," it said, there is still uncertainty about the winter. The travel sector experienced a challenging summer as demand for foreign travel surged once again, while businesses struggled to keep up due to personnel shortages.
Picture Courtesy: Google/images are subject to copyright