Spain criticises forced removal of Bolivian supremo by military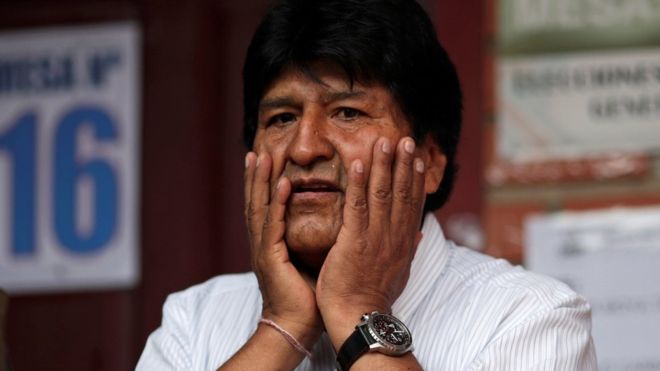 The Spanish government has strongly criticised the formed removal of Bolivian supremo Evo Morales by his country's military.

The removal has come amidst growing protest in Bolivia against the alleged irregularity committed by Mr. Morales during the recent presidential election.

It was a regional organisation which first exposed the irregularity. Later, similar stand was taken by many, including the US.

Notably, the majority of those who stand against the Bolivian president are from the political right. And, the majority of those who stand with the president are from the political left; importantly, Spain is at present in the political left platform.

Not only Spain but also several others like Venezuela and Mexico has come out publically in favour of the Bolivian president.

Anyway, it is from Russia the most unexpected support has come.
The Russian government, even though is a political right country, has taken a different stand than that of its fellow rightist countries. It has strongly criticised the action of the Bolivian military.

Mr. Morales has accepted the asylum offer extended by the Mexican government. He has called his ouster a coup. He has hinted about his return in his statement.

In his statement, he said that it was very painful for him to fly away from his country. He added that he would return with more energy and power in the near future itself.

The alleged coup has put the country in chaos. The supporters of Mr. Morales have gathered in the city centres in large numbers. In many places, they have openly clashed with the police. The Bolivian military, with an intention to bring stability, has sent their members to support the police.

Notably, Jeanine Anez, the deputy leader of the Senate, is likely to take charge as the interim president. She has announced her intention recently. Anyway, it needs the assent of the senate. It is not clear whether she may be able to get the support of the senate dominated by the supporters of Mr. Morales.

Whoever becomes the interim president gets at least 90 days to conduct election.

Photo Courtesy: Google/ images are subject to copyright